Authenticity is a bit of a buzzword in the marketing world. Even if you're not a marketer, you've probably heard influencers and content creators talk about being more authentic or "real" with their audience. While you can't measure or calculate authenticity like other metrics, it's arguably one of the most important ways to build trust with your audience.
But what does it really mean for a business or brand to be authentic?
What is Brand Authenticity?
In individuals, psychologists say that core traits of authenticity include being realistic, accepting, open to learning, having a good sense of humor and being able to express emotions clearly.
A lot of these traits carry over to the business world. Simply add transparency and consistent messaging and brand values to get the perfect recipe for an authentic brand. So, how do you make sure your business has all of those traits? It's not as tricky as it might sound.
Increasing Your Brand's Authenticity
1. Get Clear About Your Brand Values & Messaging Pillars
If your brand is a house, the brand values and messaging pillars are the foundation. And you can't build a house without a solid foundation. Start building by clearly outlining what your brand stands for. Answer these questions to help you identify and build out these points:
Why does your brand, product or service exist? In other words, what problems does it solve?
What makes you different from competitors?
How do you want customers to perceive you?
What type of experience can customers expect from your business?
By having solid messaging pillars and brand values, you'll be able to create content that resonates with your audience while staying true to your mission. For more information on separating your brand strategy from your marketing strategy, we've got you covered in this blog post.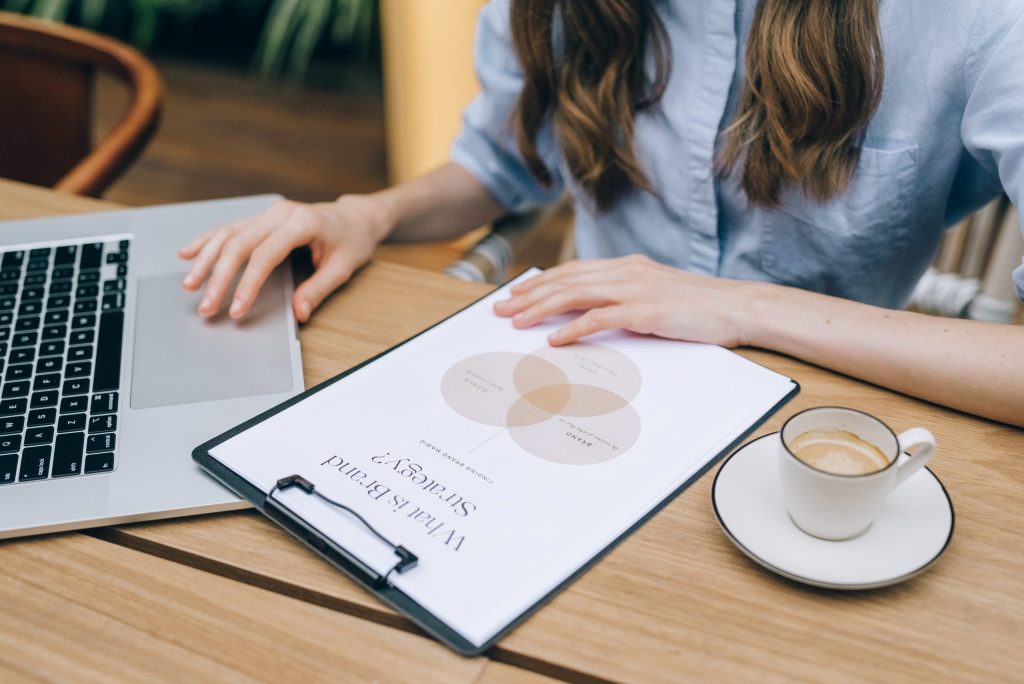 2. Audit Your Website
We all know how important a good website is, so this is the best place to start in your quest for authenticity. In addition to great design and user experience, the content on your website is an opportunity to be transparent. Here's how:
On the homepage: Tell viewers who you are and what you do upfront. They shouldn't have to scroll far to learn what they can expect from you.
On the About page: Dive deeper into who you are, what you do and–most importantly–why you do it. This is also where you let people know what you stand for.
In your FAQs: A well-rounded FAQs page has answers to your customers' most burning questions and is where you can be the most transparent. Whether it's shipping, returns or manufacturing, you should give as much information as possible without releasing your business's secrets to the world.
Making these changes to your website boosts your brand's authenticity and instantly sends trust signals to your customers.
3. Add a Human Touch
While you know real people are behind your brand, it's important that your content has a human touch. First, make sure your website copy reads like it was written by a real person. Typically, this means making your voice more conversational and writing the same way you would talk to a friend while also speaking your audience's language. This includes the right amount of formality (or informality), nomenclature and even colloquial language.
For instance, using insider lingo builds trust and helps your audience feel like you really understand them. On the other hand, Gen Z slang isn't going to go over well if your audience is older.
When it comes to visuals, use stock photography sparingly and instead opt for photos and videos featuring your team or user-generated content whenever possible. Clothing brand Pact regularly features customers wearing and styling their clothes, making them feel more trustworthy and real.
These subtle changes set your brand apart from competitors and make your business feel more authentic to readers, viewers and potential customers.
4. Make Your Customer Feel Understood
Everyone likes to feel understood, and as consumers, we're more likely to purchase from a brand that demonstrates an understanding of our problems. We pay a little extra attention when an ad promises to fix an issue we've been dealing with.
But as marketers, it's easy to get caught up in the features of a product. After all, the features are likely what set us apart from competitors. Resist the urge to focus solely on features by giving the benefits plenty of time to shine. How will your product or service improve your customer's life? How will it solve a problem they encounter?
For instance, a common issue when your home loses power is simply the disruption of everyday life. KOHLER Generators spoke directly to that pain point here:
Power outages disrupt your life, which is inconvenient. You can't enjoy a hot meal or a hot shower, and the outage may even interfere with your livelihood if you work from home. But a KOHLER generator provides backup power, ensuring your life isn't interrupted by outages. Life going on as usual is a key benefit of having a generator, and this ad successfully speaks to that.
5. Form a Connection With Your Customers
Wait, isn't that the same as making them feel understood? Sort of.
Forming a connection is more about the two-way communication you have with your audience. Here are some ways to forge strong relationships with your customers:
Interact with them and answer their questions on social media. Nearly 80% of people said that when they contact a brand through social media, they expect a response within 24 hours, making these social interactions vital to a brand's reputation.
Rethink your customer service strategy. Are there ways you can provide quicker service or policies that you can revise to serve your customers better?
Show appreciation to your existing customers. A special promo code in their inbox, a gift or even a handwritten card all go a long way in making your customers feel appreciated.
Chewy is known for its excellent customer service, and this includes birthday cards for pets. In addition to making the brand more genuine, this gesture makes customers feel appreciated and fosters brand loyalty.
Hey @Chewy, settle a workplace dispute. Are your greeting cards truly handwritten? Or are clever machines and fonts involved? 🧐 pic.twitter.com/EvrEjrZTwh

— Britt Cobb (@thebrittcobb) March 4, 2020
How Can You Make Your Brand More Authentic?
Authenticity isn't something that happens overnight. It may take months or even years to truly build a reputation as an authentic brand. Ensure you're working toward that by keeping authenticity in mind when creating your content plan and social media strategy.