A TKO with SEO, social media and PPC.
O2 Fitness isn't your average gym. As an elite fitness center, it needed a unified lead generation strategy to attract new members looking for a personalized "club" experience.
We implemented a full-service digital strategy with paid search, SEO and engagement strategies. With state-of-the-art equipment, group classes and personal trainers who know you by name, O2 offers the ultimate fitness experience — a key message in our campaigns.
Services
Paid Media
Organic Search
Social Media
Photography
Print Design
Email Marketing
Paid Search
Our team's paid search strategy was to drive the largest number of member leads at the lowest cost per lead for O2 Fitness Clubs.
We optimized PPC spend for each campaign by utilizing all channels, including search, audience targeting, content targeting, YouTube ads, Gmail ads and remarketing. We ran constant A/B tests to determine what content and design worked best for each campaign.
Specific landing pages, ads and follow up emails were created for each target audience, which included: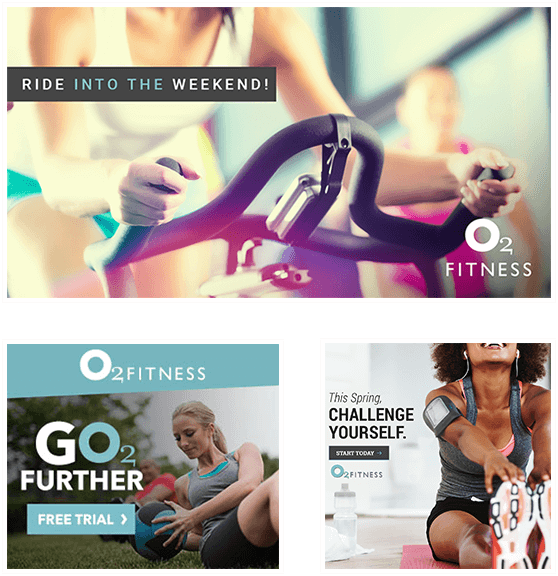 Audience Targets

Cycling
Yoga
Dance
Kickboxing
Fitness Buff
Personal Trainer
0
Average Leads Per Month
0

.48

MM

Average Impressions Each Month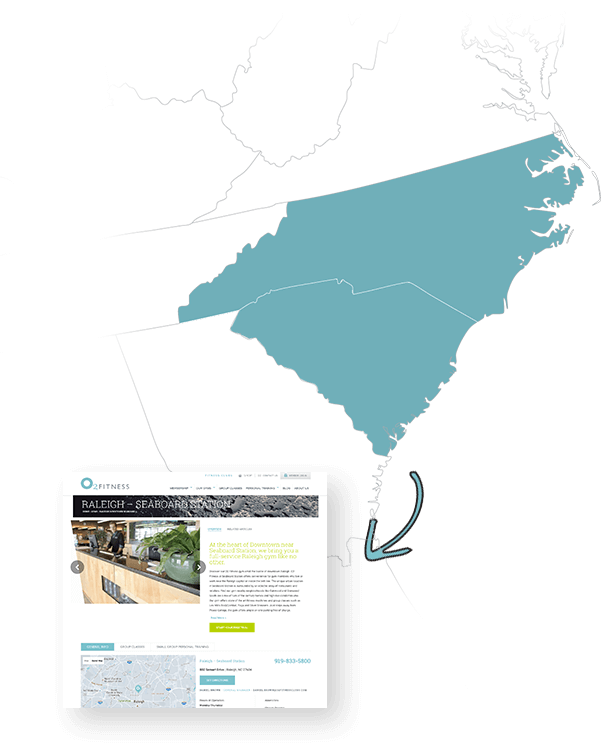 Stepping Up Local Search
O2 Fitness has a much more local, boutique-y feel than its competitors. Ironically, when they came to us, they were nearly invisible in local search results. Their national competitors were winning out.
We knew that the website was one of the biggest problems. The content was disjointed and the site wasn't structurally built to perform in local search for its many individual locations. Our first move was to remove irrelevant or distracting content. From there, we optimized key pieces of the site for each individual location, connecting class descriptions, fitness tips, blog posts and more with the local markets O2 serves.
0
%
Increase In Total Goal Completions
0
%
Increase In Organic Traffic
0
%
Sessions from organic search
"Our Best Deal. Ever." Digital Campaign
To drive early summer memberships (and to reinvigorate New Year's resolution abandoners), O2 launched a new campaign - "Our Best Deal. Ever." With our help, it became their best campaign ever.
The deal: $6 enrollment + 6 months free + 60 days bootcamp + 6 personal training sessions free, making it hard for prospects to turn down. We launched the deal with a multi-channel plan of attack via paid media, social media, email marketing and a new landing page.
We targeted prospects anywhere and everywhere they spend time on the web (Google, Gmail, YouTube, Instagram, Twitter and Facebook). With tailored messaging for each platform, we nurtured prospects over the course of several weeks. During the campaign, O2 saw their highest lead generation month. Ever.