 Brand and Creative Strategy
The clear leader in shower glass gets a bold new look.
As a heritage brand dating back to 1946, HMI needed to reintroduce itself with a landmark rebrand following the merge of HMI Cardinal and Woon-Tech and the opening of its third American fabrication facility.
Through audience research, competitive analysis, consumer journey mapping and deep brand strategy, we helped build a new website and brand look that elevated HMI as a true innovator in glass.
The Opportunity
Launching a new high-end brand in 3 months.
The transition began when Louisville-based HMI Cardinal acquired Boston-based Woon-Tech, blending the best in custom glass shower design, manufacturing, and service with the latest in specialty glass innovation and creativity. 
Today, this dual expertise and national footprint is a one-of-a-kind find in the industry.
OUR GOALS:
Research and determine HMI's key audiences, their perception of the brand, and key needs from a manufacturing partner.
Position the elevated HMI brand as a true innovator in glass ready to deliver next-level product to new and existing partners.
Advance its already strong market share in the custom shower space and specialty glass genres with new marketing strategies.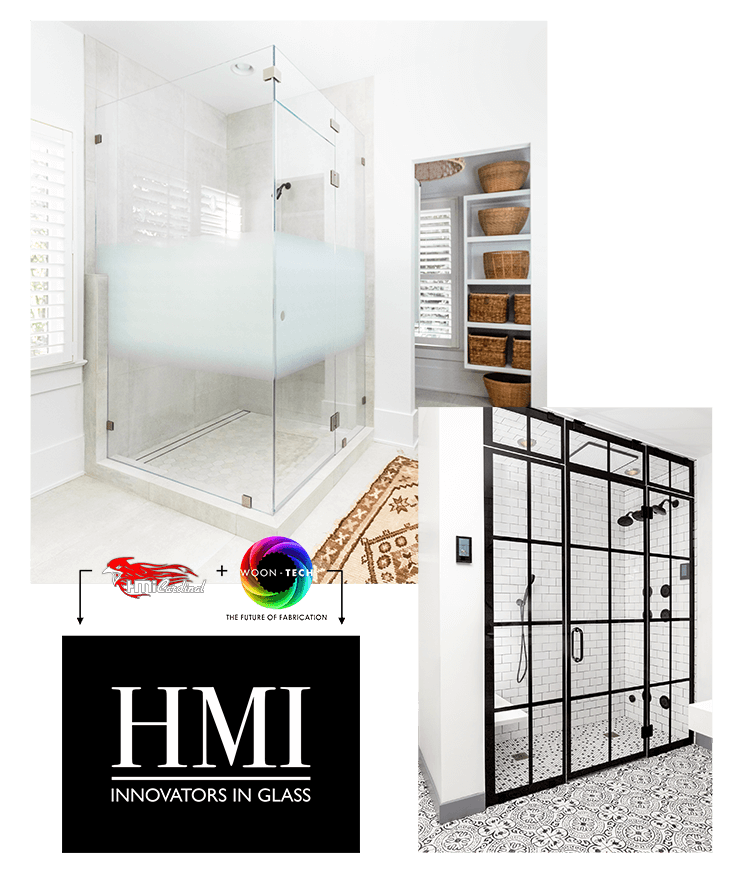 Our Strategy
Gathering audience & market insights during a robust discovery phase.
With over 75 years in the glass industry, HMI was building on an existing reputation among dealers (glaziers), architects & designers, and homeowners.
By facilitating focus groups and phone interviews, conducting social media audits, analyzing competitors and reviewing industry reports, our research allowed us to…
Understand what key audiences already believed about the HMI Cardinal brand and its products
Craft unique messaging pillars and marketing funnels for each of its 3 core audiences
Align the Board of Directors, CEO, and investors on a clear path forward, instilling confidence in our strategies
Prioritize the most critical touchpoints for launch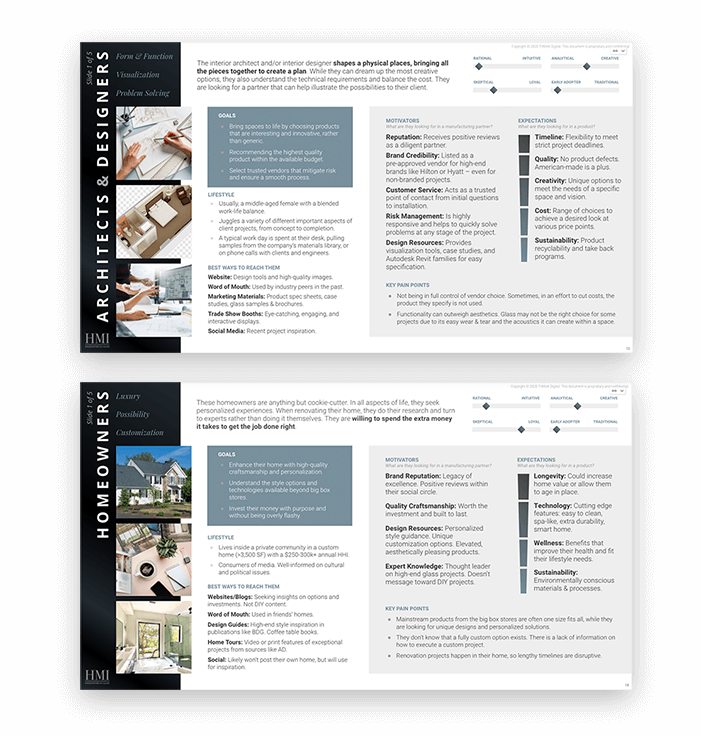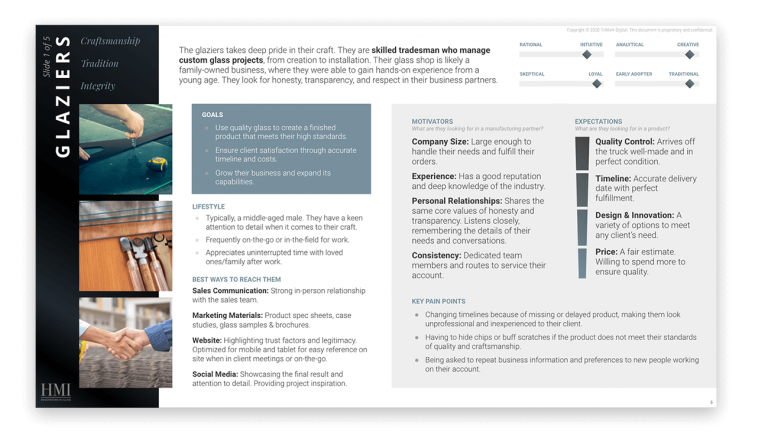 Execution
Elevating the look and vision.
The audience and competitor research guided our creative decision-making during the brand launch. Our design and messaging choices highlight HMI's unique selling points like its American roots to innovative, high-end offerings. 
MARKETING COLLATERAL 
From product flyers to magazine ads and packaging, we helped execute on immediate rebrand needs, as well as other collateral that would help HMI's sales team in the future.
NEW BRAND PLAYBOOK
The brand playbook serves as a comprehensive reference guide for dealers and the internal marketing team to ensure full brand alignment and adherence to the refreshed style.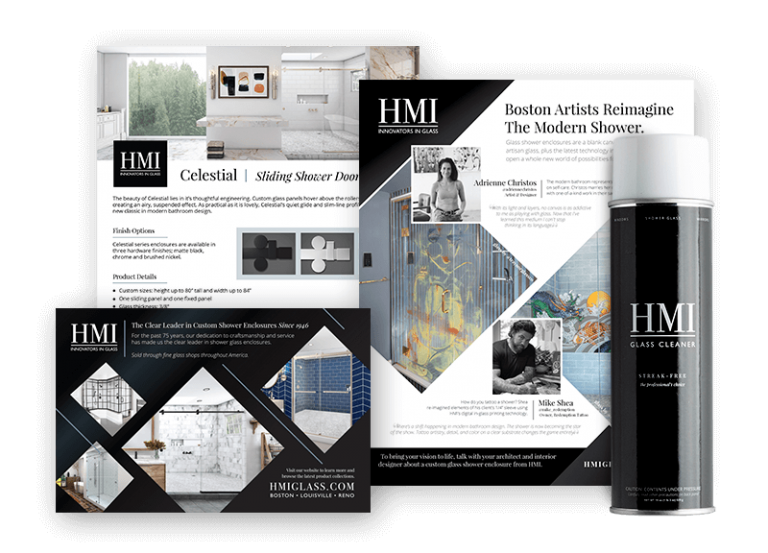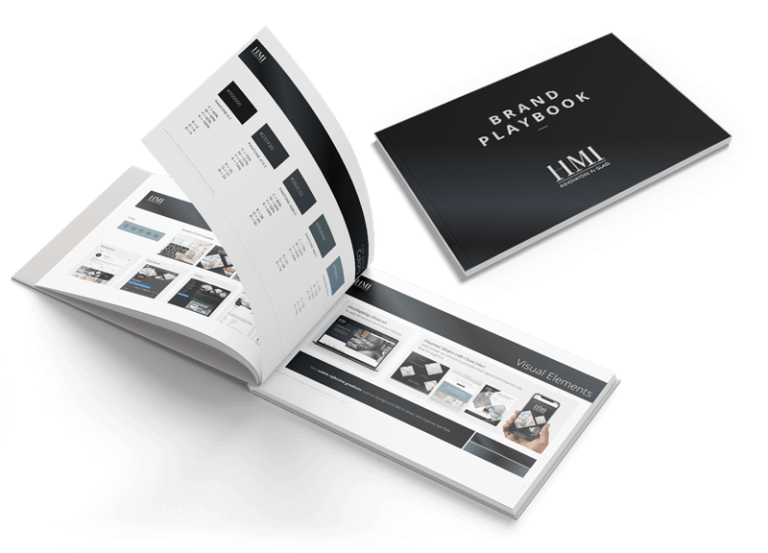 WEBSITE DESIGN & UX CONSULTING
We consulted with HMI's internal web development team to create a website that presented a sophisticated brand identity and offered useful tools and resources for its core audiences.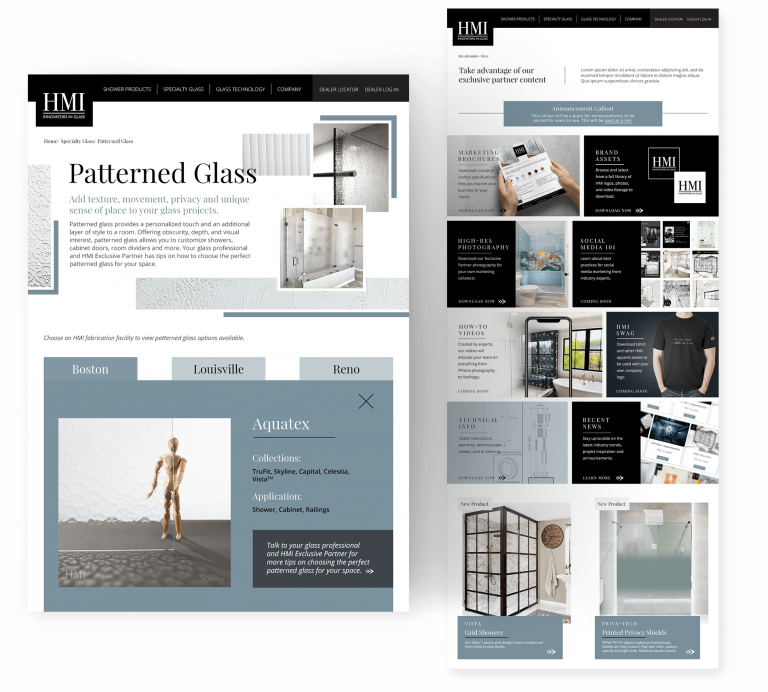 The Results
Reintroducing HMI to key audiences with targeted messaging.
Our research revealed key audience expectations, motivators, pain points, and working styles, which shaped our strategic approach to the creative deliverables.
Customized brand launch materials brought mobile-friendly product brochures and marketing materials to the pockets of on-the-go dealers, as well as high-quality images and educational resources to the desks of architects and designers.
We targeted each audience with emails featuring helpful design resources. Emails sent to dealers generated a 29.4% open rate and 5.4% click-through rate. Emails set to architects and designers generated a 25.6% open rate and 2.3% click-through rate.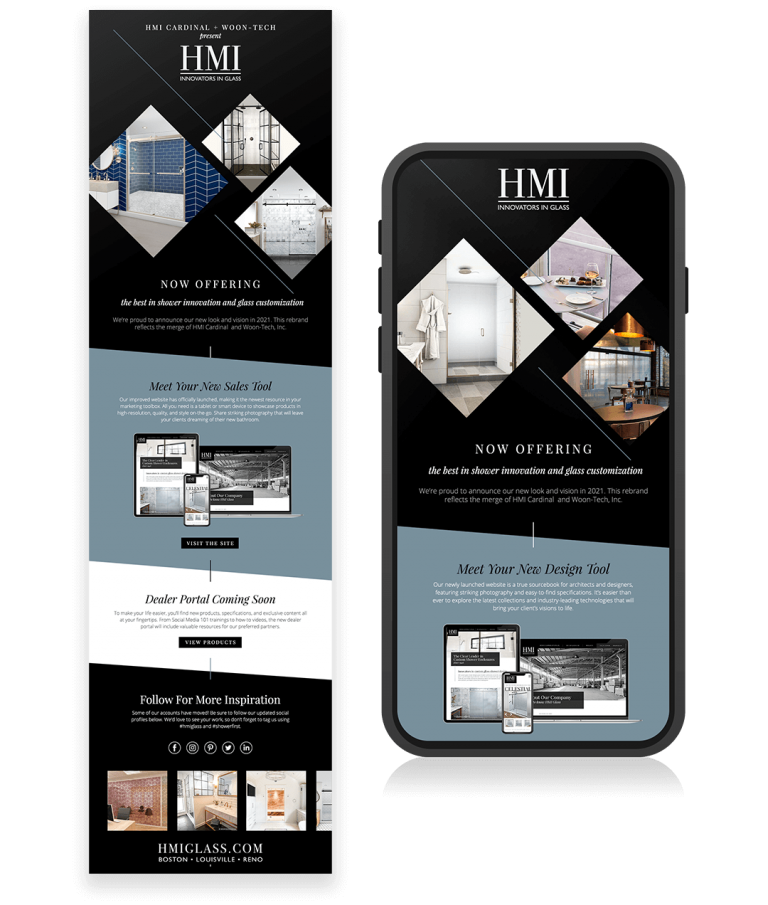 Ongoing Iteration
Becoming a trusted partner through continuous improvements.
Our agile approach is rooted in testing, optimizing and adapting for the best possible outcomes.
We're currently supporting this strategy with…
3-4 new product launches that will utilize the audience research and add to the reimagined brand vision
A full-funnel strategy, including social, email, blog, and more, speaking to HMI's 3 audiences in ways they never imagined. Offerings to range from design visualization tools to streamlined glazier programs and enhanced dealer portals.
Improvements to and iterations of current strategies based on learnings from analytics and UX tools
Creative video productions to build on continued brand evolution
Corporate culture programs to build morale and employee trust
Campaign Spotlight: Microban Product Launch
In 2021, HMI became the first and only shower glass manufacturer to offer products with Microban® antimicrobial surface protection. An integrated launch campaign involving web, blog, social, email and more highlighted the practical and aesthetic benefits of the surface treatment at a time when concerns about health, safety and hygiene in the home were paramount.
Marketing efforts supporting the launch of this revolutionary product earned HMI the 2021 Best Glass or Glass Component award from Glass Magazine.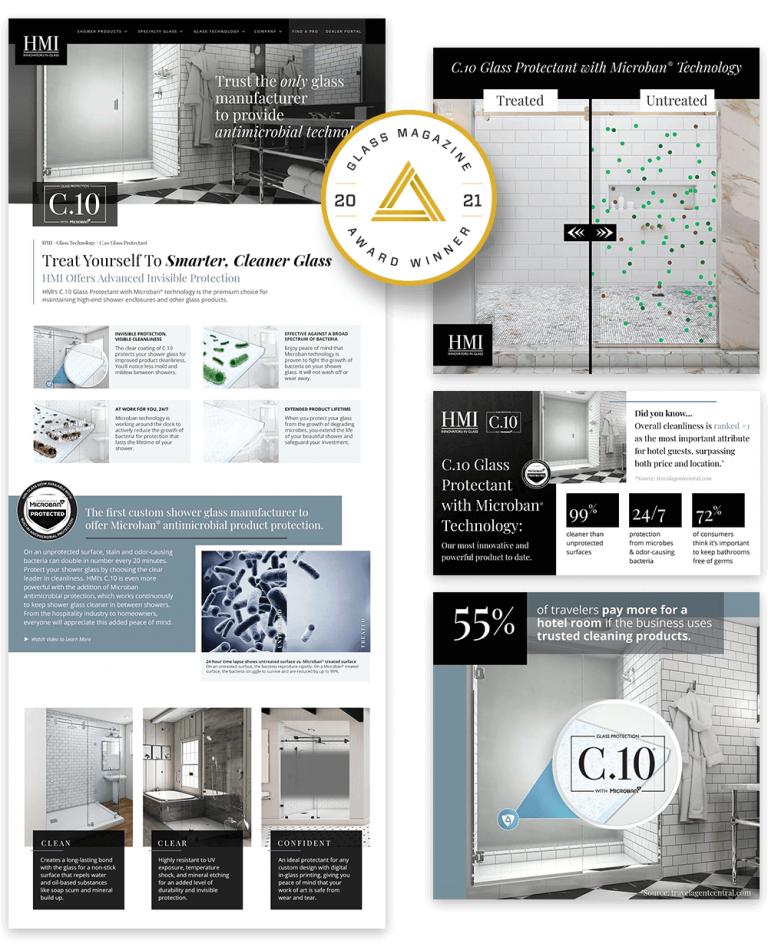 "Finding a digital agency as strong in art direction, copywriting, and project management as in digital strategy was a game-changer for us. The TriMark team immersed themselves in our products and truly learned our corporate culture in order to speak the language of custom glass fabrication."

– Leigh Berberian, Creative Marketing Director at HMI