Search Engine Land, a leading search marketing organization, named TriMark Digital the winner of "Best SEO Initiative — Small Business" at the 2017 Search Engine Land Awards. A group of TriMarkers attended the Landy Awards gala in New York City to accept the award.
The winning campaign, developed for Fairview Garden Center, employed an integrated SEO strategy that increased organic leads by 98 percent year over year. The strategy combined local search engine optimization, technical updates to aid in conversion optimization, and advanced schema markup implementation to grow organic traffic by 36 percent and significantly increase organic conversions.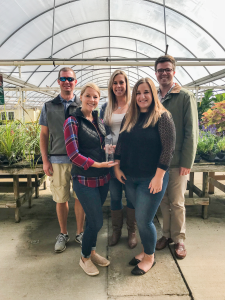 "This is a huge honor for our TriMark team, as the nominees in this category included some of the best agencies in the world," says Dani Roberts, Account Strategist for Fairview Garden Center. "This win for us proves how an integrated and creative long-term SEO strategy canbenefit a small business."
The win was accompanied by two additional nominations for clients Fairview Garden Center and Pinehurst Resort in the categories of "Best Local Search Marketing Initiative – SEO" and "Best Enterprise SEM Initiative – Travel & Lifestyle," respectively.
"Our SEO strategists felt that Fairview best represented the success a client can achieve when they have the dominant impression share in traditional, local and map listings," said Tansy OBryant, SEO Director. "Our team has worked tirelessly this year on a small business SEO product that creates top visibility and a strong click-through rate. It is wonderful to have that work recognized."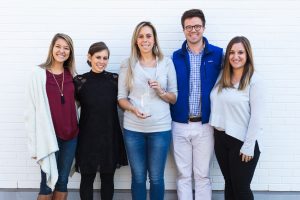 "Winning this award for Fairview Garden Center is an amazing feeling, as our client is a multi-generational, family-owned and operated business who works extremely hard to provide their customers with the highest quality product," said Randy Goins, President of TriMark Digital. "It's a great feeling when a digital integrated strategy comes together and produces significant results for our client, and to have been recognized amongst so many respected peers in our industry was quite a humbling experience! I'm extremely proud of our Organic Search team and grateful they received this much deserved recognition. SEO plays a vital role in small business digital strategy, and when you blend Organic and Paid strategies, it can provide the perfect digital mix to set yourself apart from the competition."
About Search Engine Land / Third Door Media
Search Engine Land is the leading search marketing industry publication with daily coverage of search engine technology and platform news, plus organic SEO and paid search advertising insights for B2B, B2C, Local, Mobile and Retail marketing professionals.
Third Door Media is the publisher of Search Engine Land, and was founded in 2006 with the mission to empower digital marketing professionals by providing trusted content and community services they need to be successful. In addition to Search Engine Land and Marketing Land, Third Door Media produces the global Search Marketing Expo conference series, as well as the MarTech Conference, which is focused on the management of marketing technologies. Third Door Media also provides a full range of innovative marketing services including lead generation, content creation and licensing via its Digital Marketing Depot brand.
About The Search Engine Land Awards
Also known as "The Landy Awards," Search Engine Land launched the industry-leading program to recognize excellence in search marketing (organic search engine optimization and paid search advertising) as an integral component of the digital marketing landscape. Applicants are evaluated for best practices in core aspects of SEO & SEM and the results driven by search-focused campaign initiatives. A portion of all proceeds from the entry fees and gala event benefits charity. In 2016, Third Door Media donated $5,000 to the Dana-Farber Cancer Institute as a result of the program. Sponsorship of the awards event is independent of the judging and review process, and does not impact the outcome of the results.
About TriMark Digital
TriMark Digital
is a full-service, integrated digital agency headquartered in downtown Raleigh, N.C. Providing
digital marketing solutions
and strategies uniquely designed to drive measurable results for each client, TriMark Digital strives to partner with like-minded companies seeking innovative, calculated strategies that stimulate, engage and convert prospective customers.