TriMark Digital, a full-service digital marketing agency in downtown Raleigh, is excited to announce its marketing partnership with Facebook. This prestigious achievement is a result of an extensive vetting process. Through this partnership, TriMark can now provide its clients with advanced technology and creative resources that create a customized user experience for its clients.
What is A Facebook Partner?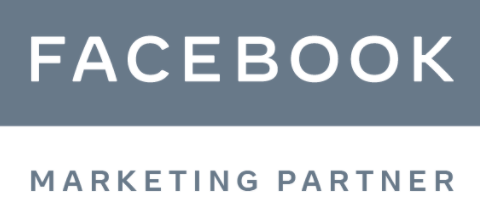 Facebook Marketing Partners are an elite cohort of marketing agencies who represent brands and businesses on digital platforms. Facebook recognizes its Marketing Partners so that brands and businesses know who to trust. Also, Facebook provides additional resources, education, training, and resources to help its partners succeed.
How Did TriMark Digital Become A Facebook Partner?
To become a Facebook Marketing Partner, Facebook evaluated TriMark on the following criteria:
Qualifying Ad Spend
Qualifying Ad Placements
Active Pages
In addition, TriMark had to meet Facebook's criteria for verified business managers. To learn more about Facebook's process, visit their website.
What Does This Mean For TriMark's Clients?
Becoming a Facebook Marketing Partner means that TriMark can now better help its clients succeed over their competitors and gain market insights. Also, new clients can now recognize TriMark as a distinguished brand among a sea of other agencies.
Impact for TriMark Digital Going Forward
This recognition speaks volumes to the paid social strategies developed and implemented by TriMark on behalf of our clients, especially following an unprecedented year where many brands were forced to cut their paid social budgets. Through our partnership with Facebook, TriMark been successful in proving the value social media advertising plays in a marketing mix and were fortunate to see increased paid social investments and new business as a result throughout 2020.
Advertising across Facebook and its family of networks is a vital part in many of our clients' digital marketing strategies. TriMark is excited to share this news with its clients and help them grow their business in new ways.
About TriMark Digital
TriMark Digital
is a full-service, integrated digital agency headquartered in downtown Raleigh, N.C. Providing
digital marketing solutions
and strategies uniquely designed to drive measurable results for each client, TriMark Digital strives to partner with like-minded companies seeking innovative, calculated strategies that stimulate, engage and convert prospective customers.