Marketing In A Crisis:
Strategies to Navigate COVID-19
Table of Contents
Marketing In A Crisis:
Strategies to Navigate COVID-19
COVID-19 has temporarily changed the way we live—forcing businesses to adapt. But for marketers, it's important to remember that our job, at its core, remains the same.
It has always been our duty to understand our customers, what they want and what they need, and, when appropriate, communicate how our offerings add value to their lives. That means staying in tune with what cultural, social and psychological factors are at play, and adapting accordingly.
While this crisis has caused a more extreme shift in behavior and mindset than most anything we've seen before, marketers shouldn't retreat. We created this resource to help businesses more confidently navigate the impacts of COVID-19, with insights on how to approach and adapt your efforts to help you weather the storm and position you for success once it passes.
*We understand that COVID-19 has affected all businesses differently. While the insights below are meant to be general, TriMark Digital is here to help you customize each strategy to meet the specific needs of your operation.*
02
COVID-19's Psychological Impact On Consumers
As our daily routines have shifted in recent weeks, we've seen the psychological effects manifest themselves in the way consumers are behaving online. Your audience, now likely in some form of self-isolation, is turning to the web to stay connected. That presents opportunities for your business to adapt—to meet customers where they are in this new normal, and continue providing value. Here's what we're seeing.
Internet Traffic Is Up 50%
As consumers stay home, they're turning to their devices for work, entertainment, communication, etc. It's no surprise, then, that in March of 2020, major internet service providers reported traffic increases upwards of 50% worldwide. More online traffic means more opportunity for prospective customers to find and engage with your content.
Media Consumption has increased nearly 60%
With users congregating online, they're being exposed to media more frequently. In fact, media consumption has risen nearly 60% since the first reported US case of COVID-19. That includes watching more videos, reading more blog articles and engaging on social platforms more often, to name a few. Simply put, content is king and users want more.
Behavior Trends By The Numbers
151%
Increase in Virtual Video Conferencing
Zoom has reported a 151% increase in platform traffic year-over-year in March 2020.
50% +
Increase in
Facebook Activity
Facebook activity in March has more than doubled month-over-month.
22%
Increase in
Instagram Engagement
Instagram has reported a 22% increase in activity in Q1 2020 compared to Q1 2019.
40%
Increase in
Mobile Traffic
AT&T has reported a 40% increase in traffic to mobile devices in March 2020.
03
Actionable Marketing During a Crisis
If past recessions and crises have taught us anything about our industry, it's that businesses that evolve their marketing campaigns reap the benefits, even after the economy recovers. As you evaluate your strategy, keep in mind that a transparent and helpful tone will resonate most with customers during this time. Step one is to examine your current marketing efforts to ensure messages devised pre-COVID-19 are still appropriate. Step two is evolving and adapting from there.
Here are some tactics you can start implementing today to position yourself for success long-term.
Quick Links
#1
Ramp Up Your Organic Strategy
As short-term demand fluctuates, now's an ideal time to dial in and focus on strengthening all of your brand's earned and owned media, like your website and organic strategy. Think of these strategies as an investment into your brand—securing your owned real estate to position you for success once we're on the other side of COVID-19.
Website Content Strategy
A 50% increase in web traffic means 50% more chances for you to reach new audiences with content that shows your value. Think: Enhancing product pages on your website, rolling out a new blog strategy, or bolstering content on your site that shows who you are and what you stand for. It's both a short-term and long-term play.
Short-Term
In the short-term, think about what your customers may want from you right now. Content that helps them understand the value of your products or services in this new normal they're experiencing. For example, if you're a garden store, you may consider a blog post titled How to Grow Your Own Produce since that's something many people are interested in doing right now in order to minimize trips to the grocery store.
You should also think about what new opportunities may be presenting themselves. Since consumer behavior has changed, search behavior has also changed. Take these changes into account to help inspire your content.
Long-Term
In the long-term, think about content that will help differentiate you from your competitors in the marketplace after COVID-19. What's missing from your site? How clear is your value proposition? If you were a brand new customer, is the info on your site compelling enough to make you buy?
And what's more: What kinds of content could you be producing to grab more market share? This is where a robust and ongoing SEO strategy comes to play. Create content now that puts you ahead of the curve once this passes.
If you're worried about seeming insensitive or opportunistic, ask yourself if the content is truly helpful. If it's not, challenge yourself to find topics that are unique and valuable.



SEO Website Optimizations
With customers spending more time online, now's the time to make your business as discoverable as possible. Google's algorithm looks at hundreds of ranking factors to determine who makes it to the top of SERPs, and technical SEO strategies can give your site the edge. SEO strategies take time to drive results, so start now to position your site for stronger success months from now.
Use this time to tackle the foundational elements of your site, making sure it has:
A mobile-first experience.In 2019, mobile traffic accounted for over half of all internet traffic. If your website isn't optimized for mobile devices, now is the time to fix that.
Quick loading speed.This is one of Google's most important ranking factors, but it also ensures a good user experience.
An organized, intuitive site structure.Your website's navigation should be easy to understand and use. Are your calls-to-action direct? Is the user's path to conversion clear?
SERP Real Estate
When it comes to SERPs, there is a lot of real estate up for grabs. Organic spots, videos, rich snippets (Q+A boxes, carousels), featured snippets, and your Google My Business listing and more. Use this time to ensure the content on your site is optimized with the right schema markup, keywords, etc. to earn those top spots. Well-optimized content is authoritative, trustworthy, easy to read, and uses keywords strategically. Ultimately, remember that SEO is a long-term strategy, and what you do today can pay off months from now.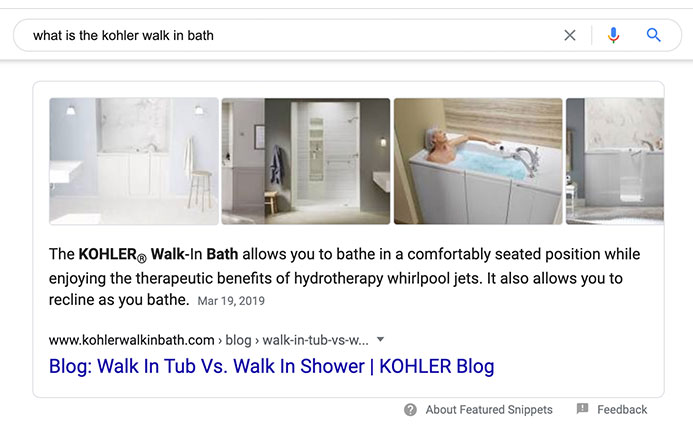 #2
Create New Video Content
With the rise of media consumption, one big winner is video content. Users, who are resorting to digital devices for entertainment, are essentially connected 24/7. Netflix, Hulu, YouTube, Facebook, Instagram, and Tik Tok have all seen increases in video consumption. Video is a proven way to authentically connect with customers, and this uptick in consumption means you have more opportunity to get in front of your audience.
Live Action
If you already have video assets, you're one step ahead. Work with your agency to cut versions that can be used for ad placements across social media and YouTube, where users are spending more time. Using what you already have in new ways is a great way to make the most of your marketing efforts when creating new content is tricky.
Animation
If you don't have video assets to work with, consider animation as a solution. A talented animator can turn one static image into an engaging, entertaining video that demonstrates concepts that can be difficult to communicate with live action.
Live Streaming +
Virtual Conferencing
You can also leverage Facebook, YouTube and Instagram "Live" functions to share important content with your customers in real time, and as authentically as it gets. Taking a few minutes to demonstrate a product, answer questions, or help troubleshoot issues can go a long way in winning trust from buyers. We've also helped other clients use Zoom to hold virtual roundtable discussions around topics customers are interested in.
#3
Adapt Your Paid Media Approach
Every business will be impacted by COVID-19 in different ways. We've seen some businesses (lawncare companies, garden centers, etc.) grow as customers spend more time at home. Other businesses may not be able to operate in as full a capacity, which necessitates strategy shifts. Paid media is a key component to your marketing mix, so consider ways your campaigns should adapt.
Search Campaigns
By capturing users who are still showing purchase intent, you can fill your pipeline both now and for once COVID-19 passes. Your competitors are likely pulling back on paid spend right now, which means you can scoop up market share and generate leads at a more affordable rate.
Paid Social
With people spending more time on their phones using social media, now's prime time to advertise there, even if actions aren't directly taken by the user now. Consider both prospecting campaigns to grow your audience and nurture campaigns that deepen relationships with existing customers.
Brand Campaigns
In most cases, having at minimum a basic brand campaign targeting the highest intent users on search and/or display networks will be better than going dark, helping you keep the momentum you had before COVID-19.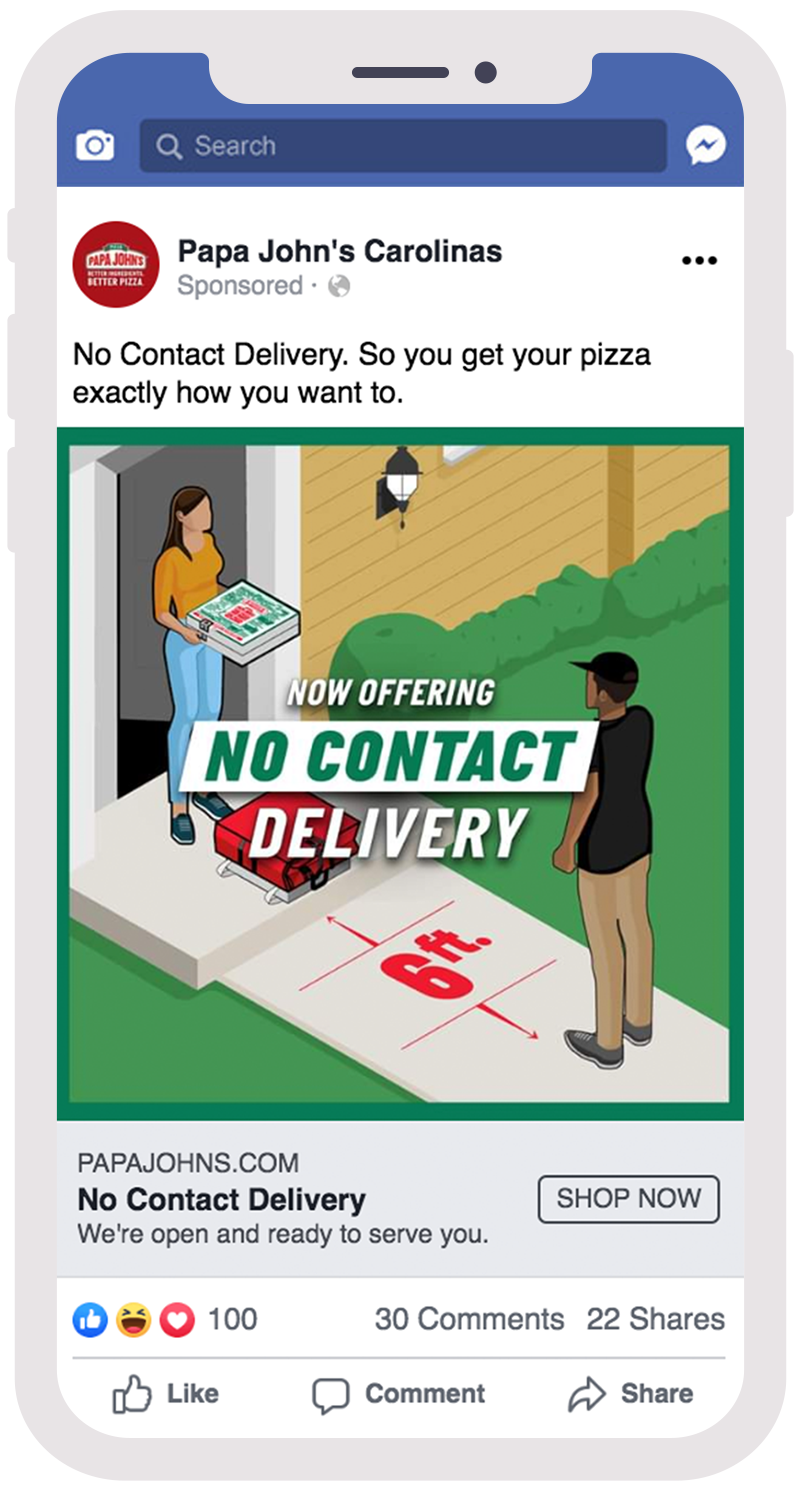 #4
Explore Virtual Solutions
With most in the country experiencing some form of physical distancing, many businesses are shifting parts of their daily operations to accommodate. Take this opportunity to think about what parts of your business can be made virtual. If in-person consultations or appointments are part of your business, can you provide that service virtually? How about online customer service? Can your products be sold digitally? Use this time to explore new ways of giving your customer options—and you may even uncover valuable programs that will last long after things return to normal.
How We've Helped Our Clients Go Virtual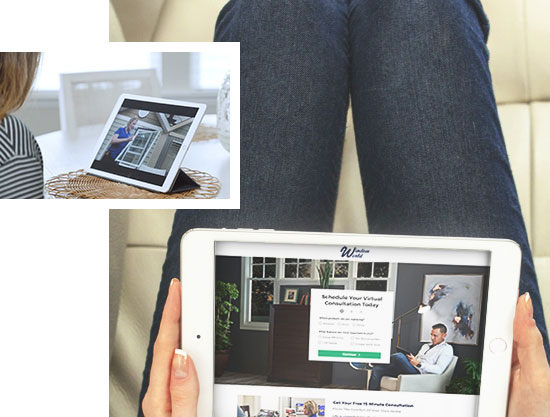 Window World,
the #1 exterior home remodeling company, relies heavily on in-home consultations to serve their customers. With social distancing recommendations making customers uneasy about having visitors in their home, we created a virtual solution that enabled Window Worlds across the country to meet customers digitally via video conference. Owners are finding that they can set the leads, conduct the consultation, and close the sale — 100% virtually.
Since then, the Virtual Consultation strategy has driven a 48% increase in leads, and some owners are describing it as the "missing link" in their strategy.
See Landing Page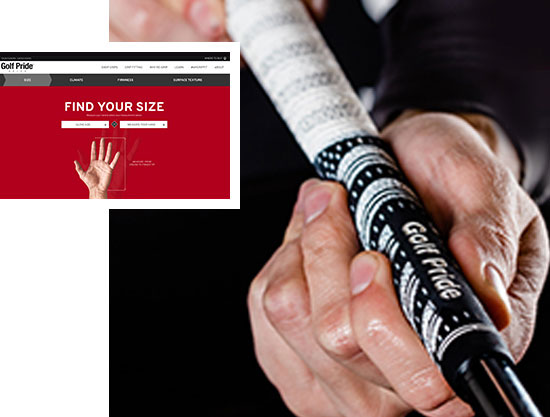 Golf Pride Grips
recently launched an eCommerce site. While PGA Tournaments are canceled, preparing for the golf season is still on consumers' minds. We launched a campaign promoting the convenience of having fresh grips delivered straight to your door, along with tips to help you install at home. We also positioned Golf Pride's "Grip Fit" tool as a virtual solution for finding the best grip.
The online sales conversion rate increased more than 75%.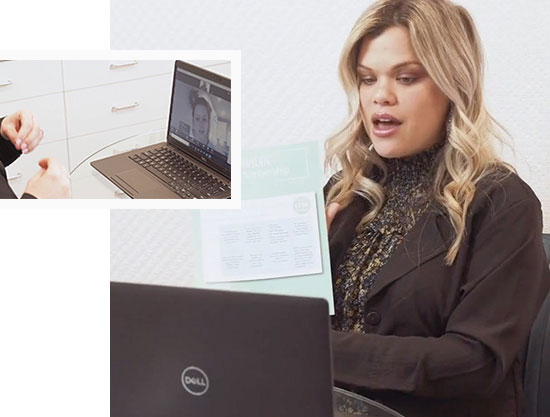 BodyLase,
a local medical spa, also launched a virtual consultation strategy with our help. No matter what procedure they're interested in, clients can consult with a member of the BodyLase team via video chat. They'll get the same care and tailored treatment plan from the comforts of their own home.
We're generating thousands of YouTube impressions with an average cost-per-view of $0.04.
#5
Open New Lines of Communication
Email Marketing
As brands, we need to show our customers that we're living in the same world they are. That's why now more than ever, it's important to stay in touch with your audience. Nurture your relationships with your customers and prospects by email, continuing to add value to their lives. You can also continue to grow your database, whether with customers that can be serviced now or in the future. You know your audience and your brand best, and what value your products and services can provide them right now. Keep lines of communication open and be a comfort for them.
Social Media
Rising social media use provides opportunities to not only grow your community, but deepen your relationship with those who are already a part of it. We're helping brands explore ways to use social media not as a one-sided messaging push, but instead a two-way communication stream. Consider Q+As, live streams, inviting customers to DM you with questions or concerns they may have. Behind every brand is real people. Remind your customers of that by inviting conversation and showing real-time responsiveness.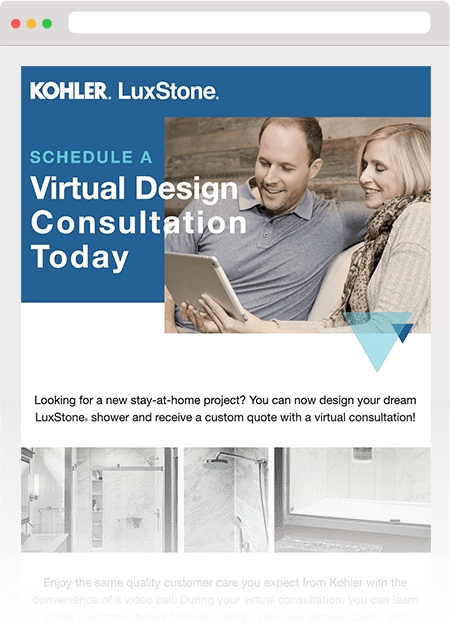 Consumers are looking for answers right now. How can you use your expertise and authority to provide guidance? Using platforms like social media, video marketing, email marketing, or your content, you can become a reliable source of information for your audience.
Digital Resource Hub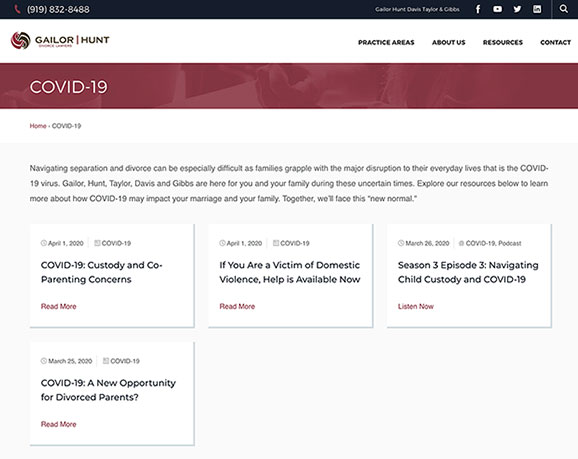 For Gailor Hunt Divorce Lawyers, we've created a resource page to house all of their blog posts about the way COVID-19 has impacted or will impact divorce and child custody issues. They're using their content to provide on-going guidance that their audience can visit whenever they need it. Users are engaging with this section at a high rate, spending more than 2:00 per page—which is 12% higher than the site average.
Patient Q&A
At a time when people are hesitant to visit a healthcare provider, Reply OBGYN has taken to answering patient healthcare questions in videos. This campaign, called "You Ask, We Reply," answers real questions and addresses concerns from real patients. We've shared 10 videos in the last 2 weeks, with nearly 10,000 views.
Marketing during times of massive global change can seem daunting, but it's all about adaptation. Every business requires a unique strategy, so let's talk one-on-one about some of those changes and how you can revise your marketing plans to fit this new normal.