By Jael Rodriguez, Community Manager
Welcome to our new office, 410 N. Boylan Avenue, only steps away from our previous headquarters! The building is full of unicorns, hobbits, lucky charms, and everything in between.
We are kidding, of course. It is simply a building, but getting to work there every day can be pretty magical.
About Our New Digs
Our new space has a modern open floor plan and is three times bigger than the former office. Gone are the days of worrying about talking too loudly, disrupting meetings, or interrupting someone's lunch. Now there is plenty of room to be creative, productive, and move throughout the day.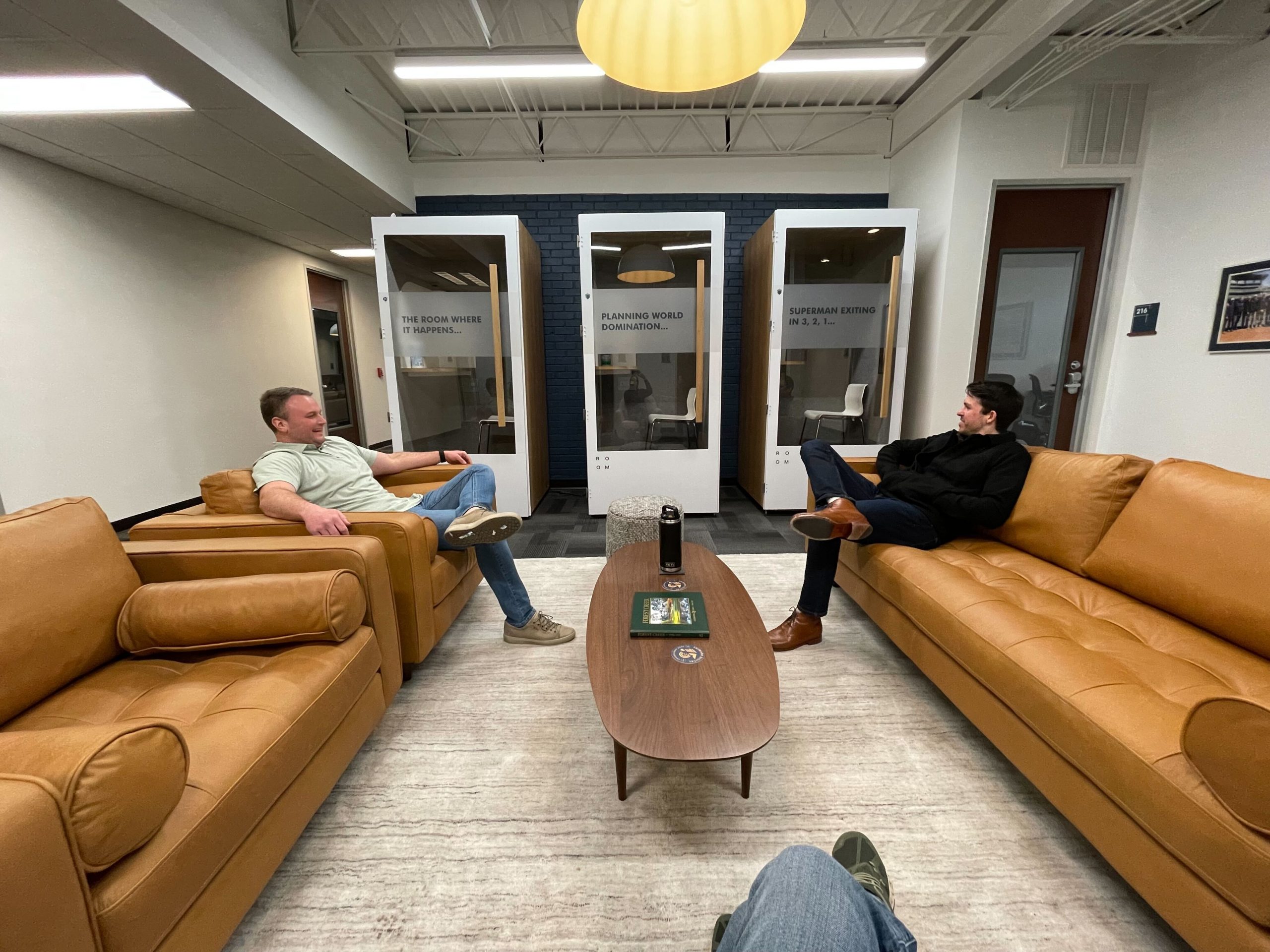 Different Floats for Different Folks
Employees have room to sit or "float" wherever they like and work however they want. There are many open working areas for those who want collaboration, including lounge areas where team members can work while sitting on the sofa. There are private offices for individuals who like privacy, enjoy the quiet, and need to take meetings without interruptions. There are also standing desks for the health-conscious and active, who are not fans of sitting all day long and want to keep the blood flowing.
Need some solo time? We have single-person pods—modular soundproof closed spaces, where you can pop in for a quick call, virtual meeting, or some productive alone time to "get in the zone." Believe us; you won't be able to hear a thing.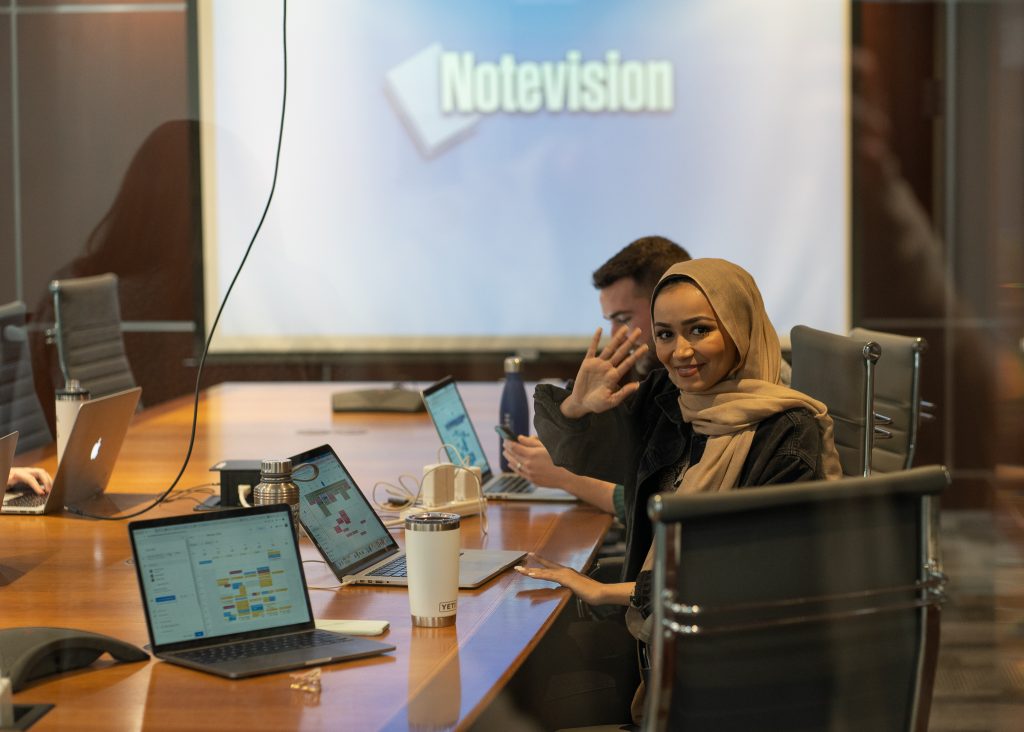 Let's Get Down to Business
Our new building has five conference rooms. The conference rooms are outfitted with whiteboards, TVs, or projectors, allowing teams to meet, work on projects, have brainstorm sessions, give presentations, and enjoy that face-to-face interaction that we all have been missing for over two years. Our favorite room is the Boylan conference room, which can fit up to 20 people. It is ideal for pitch meetings, interviews, training sessions, board meetings, and yes, you guessed it, conference calls.
It's been incredible to have creative brainstorms in this room and have different teams collaborate to create fresh ideas and strategies. From video scripting to holiday campaign planning, our brainstorms, or Co-Ops, as we call them, allow us to think outside the box, challenge ourselves, and innovate.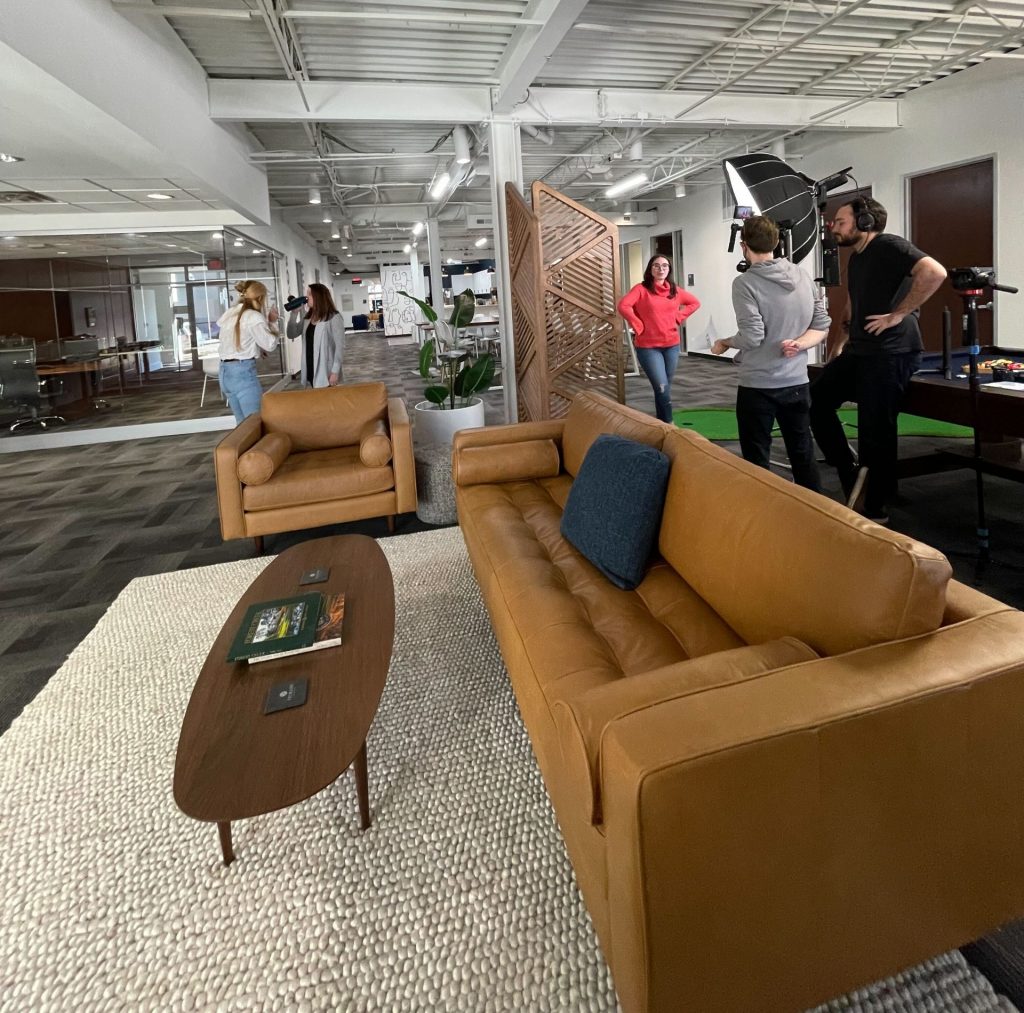 A Brewtiful Kitchen
If you were ever in our previous office, you would know that at TriMark Digital, we love having a happy hour at the end of the workday, which is why we are obsessed with our new keg area. We have two beers and one kombucha on draft, so interested team members can get a glass or two and bond with one another. Snacks? You've got it. We have two snack stations with an assortment of savory and sweet snacks to get refueled during or after the workday. (Yes, we have Goldfish for the kids at heart.)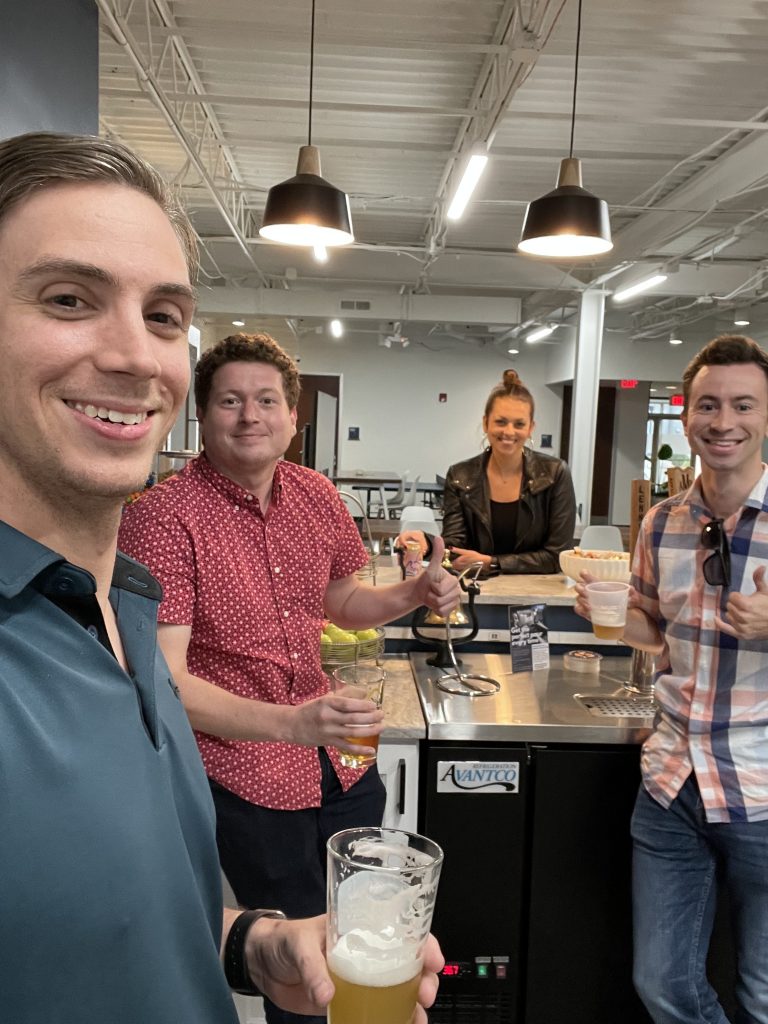 Here's to Making Memories
Our new site brings endless opportunities for team bonding and family fun experiences. Last Christmas, Santa visited TriMark's new headquarters for "Storytime with Santa," and we are still mopping up the tears of joy and love from his visit. Even those who were not sure about Santa could not help but believe. Storytime with Santa is only the beginning of all the memories we want to create in our new space. We already have a full calendar of activities planned for the year, so stay tuned!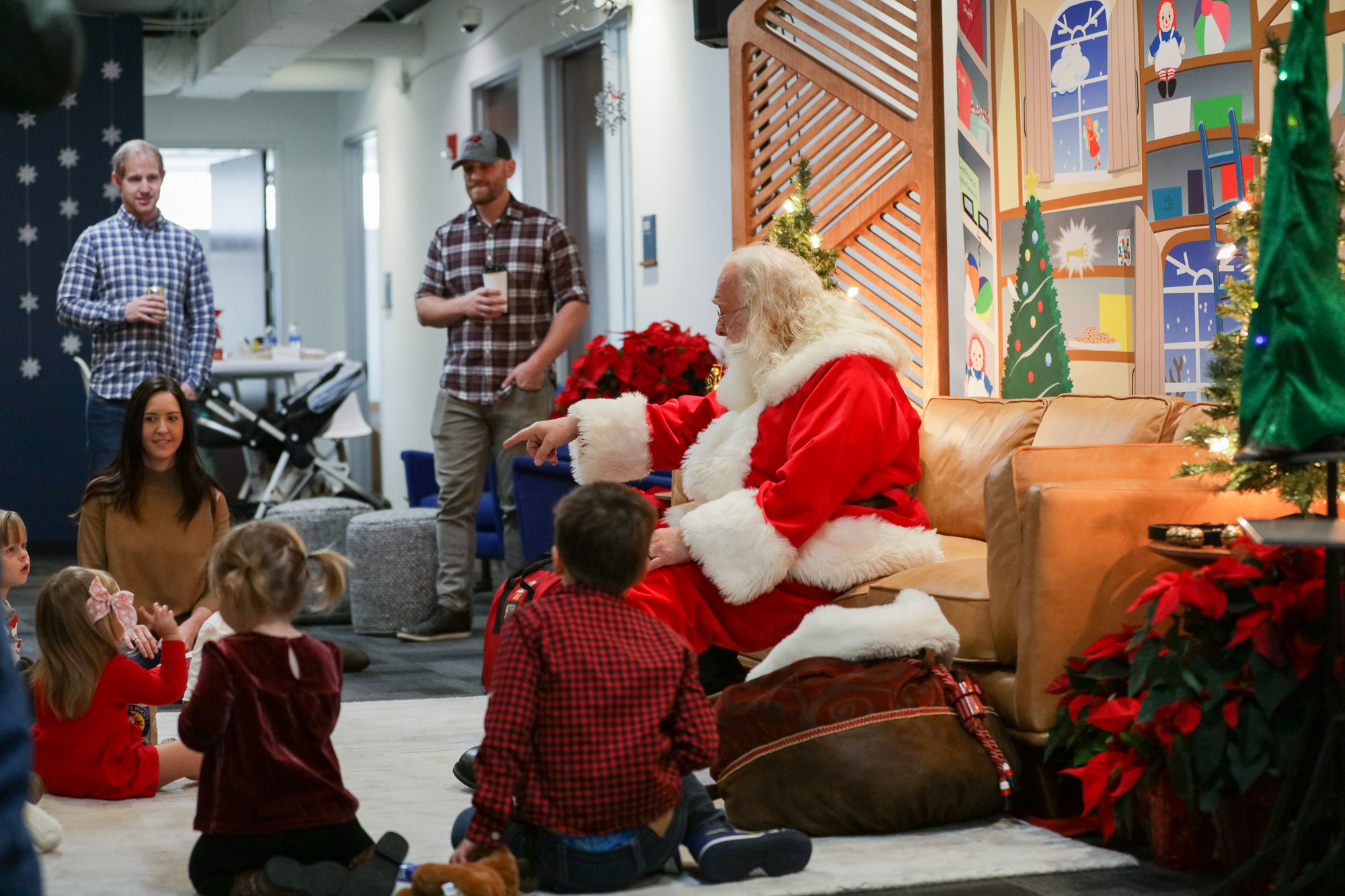 Calling Downtown Raleigh Home
You get it. We love our office at Boylan—how can we not? We are ‌in the heart of downtown, next to Glenwood Avenue, in proximity to fantastic coffee shops, delicious food, nail salons, bars, and so much more.
We are also ​​just a short walking distance from our TriMark production studio, facilitating filming, photography, and editing. There is nothing better than getting to go "behind the scenes" and witness the killer videos that our video team produces.
This is Just the Beginning.
The best is yet to come! We are still making changes to improve the building and design spaces that favor engagement, creativity, and collaboration. We want our employees to thrive, be motivated, create happily, work comfortably, and feel at home. After all, what makes TriMark Digital a great place to work is its people.
What are you waiting for? Come see where the magic happens, meet our teams, and witness the beginning of a new chapter in TriMark Digital's story.