By Todd Smith, SEO Content Writer
If you were going to finish grad school and enter the job market, spring of 2020 was not the ideal time to do it. Beyond the stress of finishing my studies, the world was unraveling around us and the lack of certainty about our future was looming. On top of that, I was searching for jobs in a crashing job market. I was sincerely grateful when I got an offer from TriMark Digital for a new position. But that didn't mean that the experience of starting a new job with the world in crisis was all smooth sailing.
So here's what my experience starting a new job from home looked like: the good, the frustrating, and the things that kept me sane.
Challenge: Lack of Interpersonal Communication
With most remote jobs, you meet your teammates or supervisor in person at least once during the interview process. You might also travel a few times a year to talk to clients or attend team meetings.
Currently, the majority of the people that I communicate with daily are people whom I have never met. I underestimated the importance of face-to-face communication until I started working remotely full-time.
Solution: Team Intro Meetings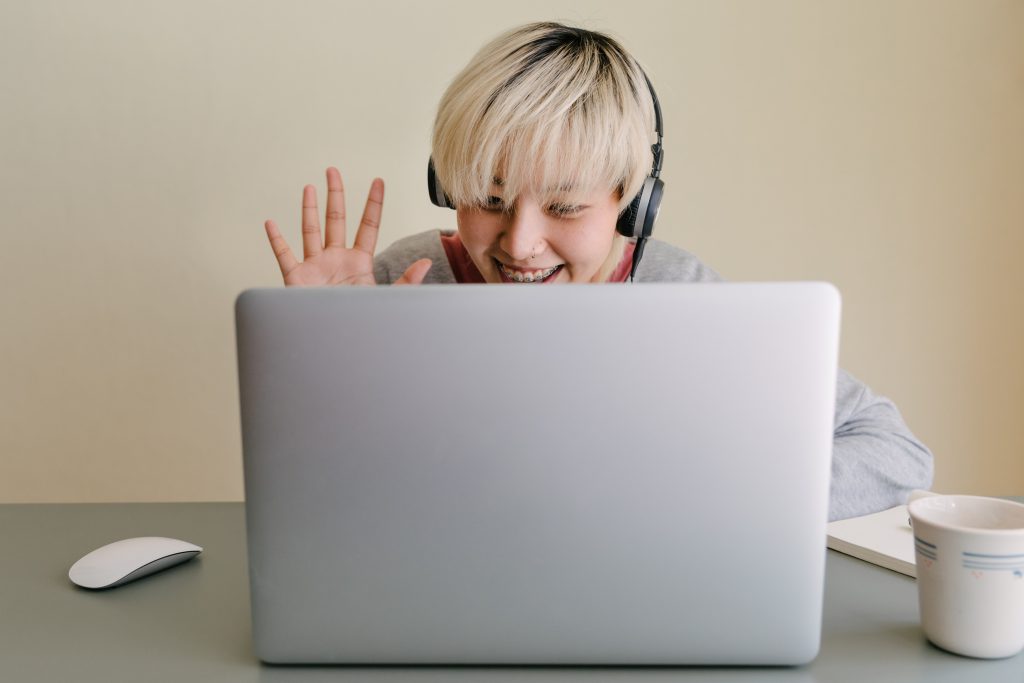 In my first few days at TriMark, I met with every team and team member in the company at least once. That sounds intense, and the introvert in me was exhausted, but by the end I was thankful. Team intro meetings helped me learn about each team's role in the organization and who to contact if I had an idea for a project.
Challenge: Fewer Chances to Get to Know People
When you work in an office, getting to know your coworkers happens organically. You may walk in together from the parking lot, or you get invited to lunch with them. There aren't many opportunities like those in remote work, so you have to make an intentional effort to get to know people through online meetings and virtual happy hours.
Solution: Taking the Time to Get to Know People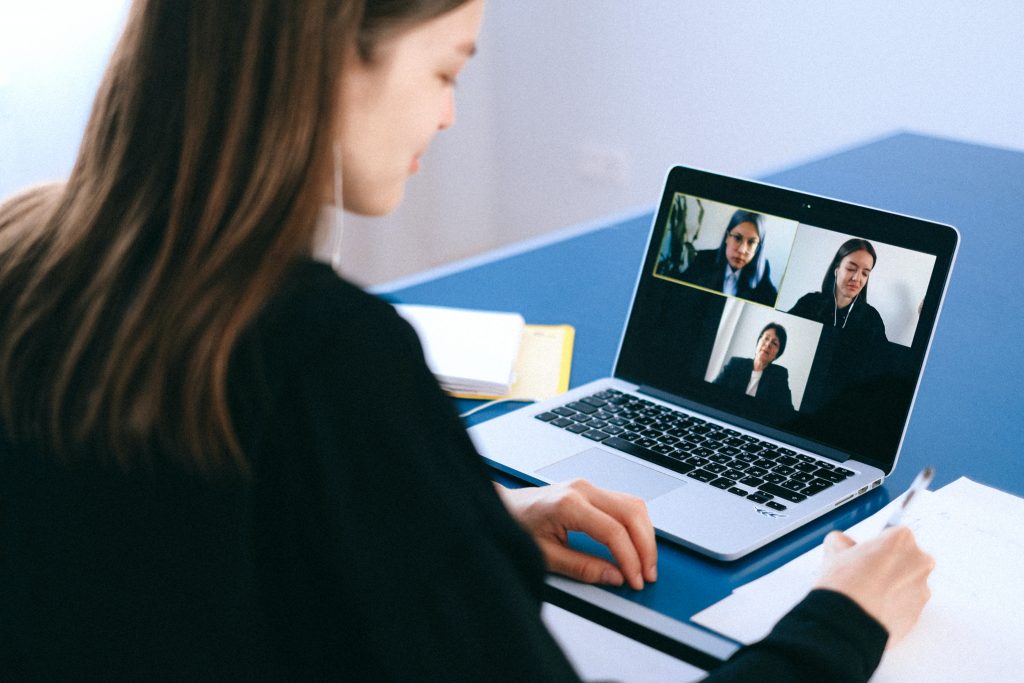 One of the many things that I appreciate about TriMark Digital is how our senior leadership encouraged newcomers to get to know people outside of meetings. TriMark Digital has an initiative called Common Grounds in which employees can spend fifteen minutes to an hour talking to each other. Every month, TriMark pairs two people who don't often work together so they can meet other people outside of their team. These meetings helped me feel more comfortable approaching people who I don't know that well.
Challenge: Relying on Digital Communication
Whether you're an iPhone user or a Slack user, we all know how it feels. You see the three dots moving while someone is typing a message, and you start to get nervous. Without the facial cues and body language to complement your communication, it's difficult to build an actual professional relationship with someone who's never been more than a name on your screen.
An internet connection can also make or break your meeting. We've all been in meetings when you hear every other word that a coworker says. When you start a new job remotely, you depend on digital communication for everything, and there's nothing worse than trying to piece together what you missed during the lag between your meeting and the internet connection!
Solution: Asking Questions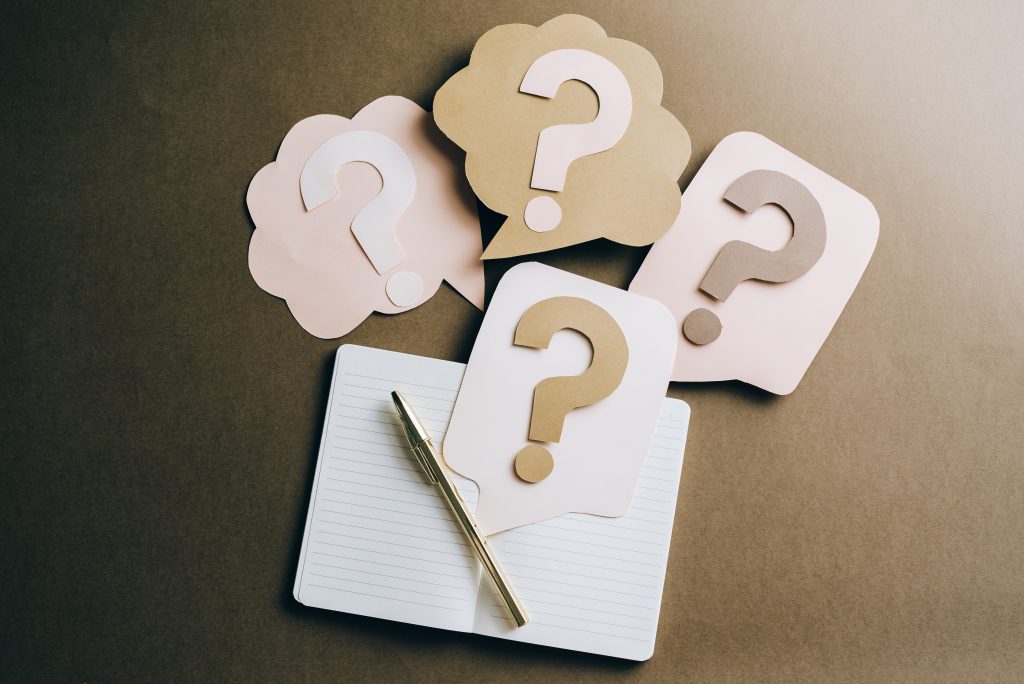 Asking questions can help relieve some of the anxiety brought on by constant digital communication. When you're in the office, your team members are normally close enough that you can walk over to their desks and ask questions. Working remotely makes that process more difficult, but don't be afraid to ask if you don't know or missed something important.
Advice for Starting a New Job Remotely
Work Somewhere You Are Comfortable
Since you are working virtually in an unfamiliar environment, change your physical surroundings to a comfortable environment at home. When I first started at TriMark, I often worked outside on the balcony of my apartment. This space was a great way to manage the stress and anxiety of working remotely. Whether you decide to re-vamp your office nook or work from your favorite armchair, make sure your environment is a calm one!
Things to Look Forward To
"You know, how tall are you?" asked one of my teammates after realizing that they had never seen me outside of my desk chair. When I answered that I'm six feet tall, they were all shocked! I look forward to the days when I can meet my team members face to face. I wonder how I'll be different from their expectations and how they might differ from mine!
To everyone who started a new job remotely, you're not alone. We all share the uncertainty, doubt, and confusion about the future of in-person working. Remember that every challenge at work is a chance to grow professionally and personally. I'm thankful for every new day and new opportunities to learn.