Gated content is the definition of a win-win marketing strategy. A valuable tool in lead generation, gated content offers you the opportunity to deliver something unique and brand-specific to your target audience at key stages of the marketing funnel. But how does gated content benefit your conversion rate? Read on to learn more!
What Is Gated Content?
As consumers with internet access, we're familiar with gated content. It is typically found behind a website form, so if you've ever put in your email address to subscribe to a newsletter or download a free resource on a website, then you've accessed gated content.
Gated content as a marketing strategy is where you offer valuable and exclusive content to your audience(s) in exchange for their contact information or some other action, such as signing up for your email list or filling out a form. Gating content is most successful when it's tailored to your audience's pain points, questions and interests.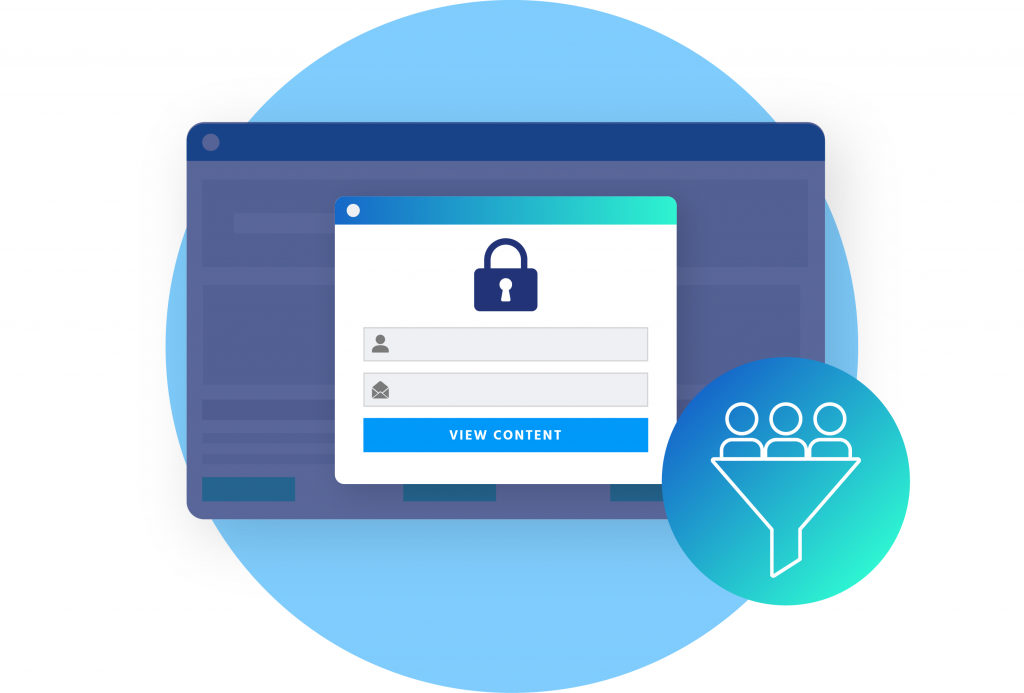 Why Should I Use Gated Content in My Marketing Plan?
With the right strategy and topic, gated content can be an effective lead and revenue generator. Usually, the primary goal is to gather new leads and prospects that you can add to your newsletter mailing list or segmented email campaigns. This strategy lets you nurture good leads and build a relationship with them before they even get to the buying or decision stage.
For gated content to be effective, ensure that the obstacle to access your content is not too high. By nature, gates deter people. If your content is perceived as not valuable enough, or you're asking for too much information, or your CTA is unclear, you can potentially turn people away.
5 Examples of Gated Content
Gated content can take many forms, and the list below is not exhaustive. Choosing the right one that will make your audiences want to exchange their information for it is the key.
Templates—Templates are a popular choice for gated content because they take a task off your audiences' plates. They're immediately useful and available to the people who download it.
Infographics—Infographics provide an easy way for your audience to consume a large amount of information at a glance. Examples of impactful infographics include summaries of industry reports, how-to guides, statistical compilations and visually engaging educational content.
White papers—White papers are long-form, authoritative and thorough pieces of content that are highly compelling to your audiences. Think of it like your brand's own academic journal. This can be a report, a guide, a study or research/survey findings.
eBooks—eBooks are shorter than white papers but longer than blogs. eBooks are meant to be guides for larger topics, while white papers are a deeper dive or a more thorough exploration of a topic. eBooks are also usually more interactive than white papers, embedded with links, videos, graphics and other multimedia content.
Webinars—Webinars aim to inform and educate your audience on a topic. Through webinars, you can further deepen your relationship with your audiences, so these are well-suited for consumers in the buying/decision stage.
TriMark Example: Window World's Gated Content Strategy
For our client Window World of Colorado, we created downloadable resources tailored to where people are in the homebuying or homeownership process. The free, gated guides offered practical advice, product recommendations and design support—in other words, genuinely useful and helpful information—from Window World industry experts.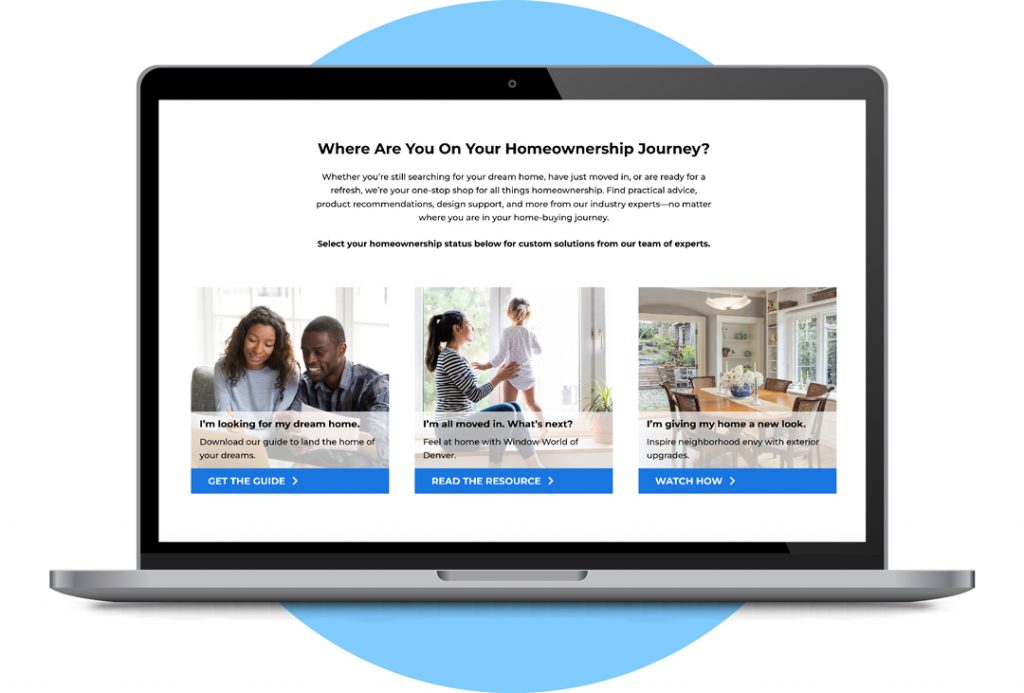 While the resources aren't directly related to selling or marketing Window World's services and products, they function to build trust within each target segment. By using this tactic, Window World stays top-of-mind for new homeowners when their services are needed one day.
The Difference Between Gated and Ungated Content
As in the example above, gated content serves to build trust, authority and expertise with your audiences so that they keep your business in mind for their future needs. However, because it is behind a form, you won't get as much traffic on it as the ungated pages on your site, nor does it help your findability on search engines as much as ungated content would.
Consider your SEO strategy when creating gated content. You don't want to put high-volume keywords and content behind a form because search engines won't be able to crawl and index it. One way to address this issue is by creating a landing page for your gated content and utilizing your paid media strategy to drive traffic to that landing page.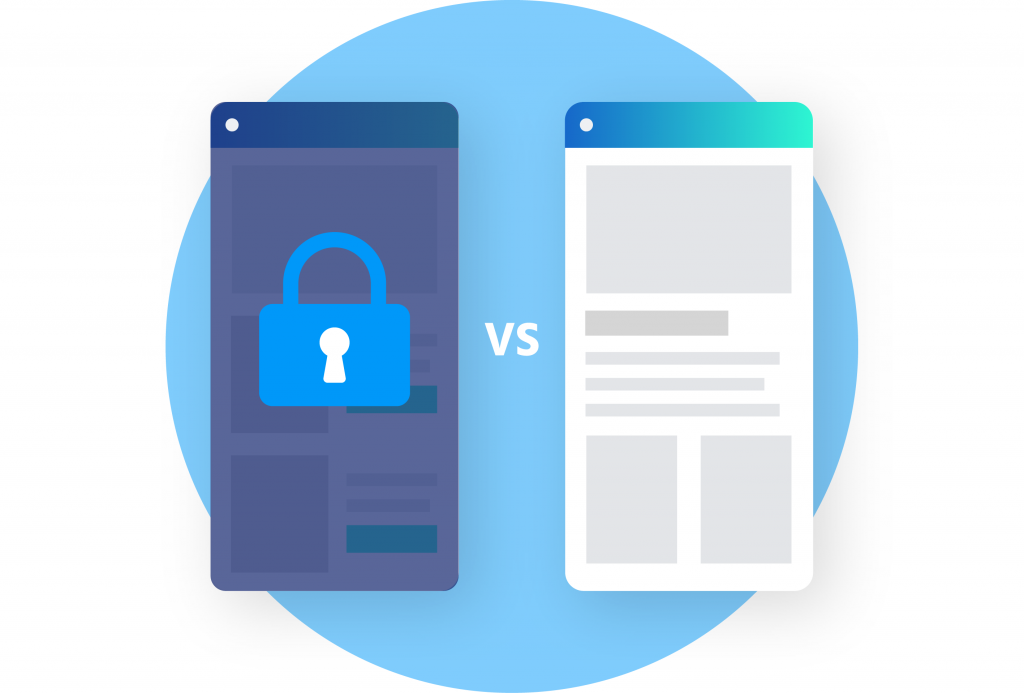 Ungated content is any information freely shared with the intent of increasing brand awareness or appearing in search results. Because it's freely available, you will likely get more traffic with ungated content as users explore your website and look through your offerings.
Ungated content is most important for top-of-funnel users who aren't committed enough (yet) to submit their information for your gated content. As part of your website content strategy, you may want to drive users toward your free downloadable content once they've had a chance to look through your value propositions.
Do's and Don'ts of Gated Content
Is your gated content effective and positively impacting your marketing strategy? Are you driving sales and revenue through it or changing your audience's perceptions about your brand? The following do's and don'ts will guide you.
DO:
Have a dedicated landing page.
Clearly and concisely communicate the content's value. Use short bullet points so users can quickly understand what you're offering.
Be transparent about how you'll use their information.
Promote the content through your paid and organic media.
Continue to nurture leads and build relationships past the initial email contact.
Monitor your gated content's performance. Are people converting?
Ensure your data collection is compliant with Data Privacy Regulations.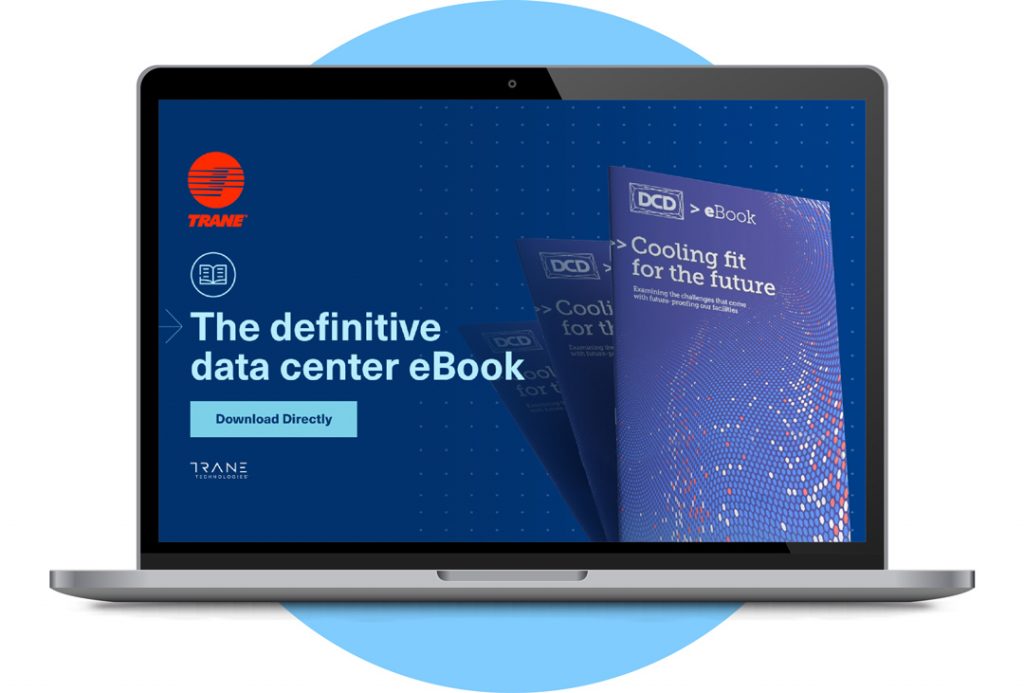 DO NOT:
Give away all your main points on the landing page. It's meant to tease the audience and make them want to download your resource.
Ask for too much information from the consumer at this stage of their journey, as it may put them off.
Inundate your audience with emails and offers. Once you get their information, be deliberate and strategic about how you communicate with them so you don't lose them.
Gate your important content solely for the sake of capturing email addresses. You're better off with ungated content if your website isn't performing well in the first place.
Gated content is just one part of an effective digital marketing strategy. For more marketing insights, check out our blogs on How to Create an Email Nurture Strategy and 5 Tips For Better CTAs!