How We Helped Make Window World the #1 Home Remodeling Company
In 2008, the home improvement industry was going digital. As a company built on referral business and traditional marketing, Window World needed to evolve. Here's how TriMark Digital stepped in to help the country's #1 home remodeler keep up with the competition and generate leads in a saturated online market.
We unified WW's online presence at a national and franchise level, and executed an aggressive, multichannel lead-generation strategy which led to a 93% increase in revenue. Today, Window World leads the nation in window replacements and has been named the #1 home remodeling company by Qualified Remodeler.
Services
Paid Search
Organic Search
Email Marketing
Social Media
Content Strategy
Website Design and Development
Videography
Photography
Database Management
National Unity at a Franchise Level
Window World's local franchise websites were its first major obstacle in online lead generation. With a complete redesign and optimization strategy, we improved user experience and saw gains in organic traffic nearly immediately.
We created custom pages and content for each location, showing customers, for whom trust is one of the most important buying factors, exactly who they'll be working with. By attacking search strategy on a franchise level and driving more leads with a focus on local targeting, we gave Window World an advantage no other competitor had. This nearly quadrupled traffic from search engines over the course of 3 years.
0
%
Increase in organic traffic
over 3 years
0
%
Increase in organic leads
generated over 3 years
Full-Service Franchise Marketing
With a growing national awareness, we knew it would be critical for Window World franchisees to capitalize with local lead gen efforts.
Most Window World locations are family-owned businesses, and all operate as parts of the communities they serve. We needed a way to tell their stories, and to reach customers with a local message.
Within 3 years, we grew from managing one location to over 150, working with each individual franchisee to build out a custom digital strategy. With a full-service approach, including local website design and development, paid media campaigns, organic search strategies, and more, we drove significant business growth across all Window World franchise partners.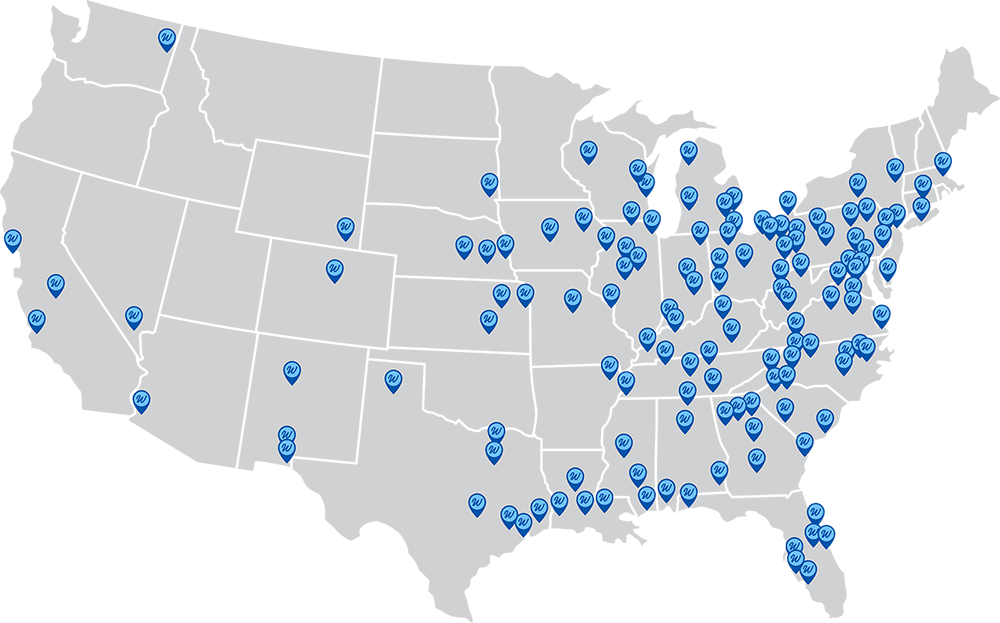 0
Total Qualified Paid
Search Leads Generated
0
Total Organic
Leads Generated
Inside the Numbers
Today, Window World is stronger than ever and generating its best results yet. Our lead generation strategy has driven a 93% increase in revenue. Read on for more.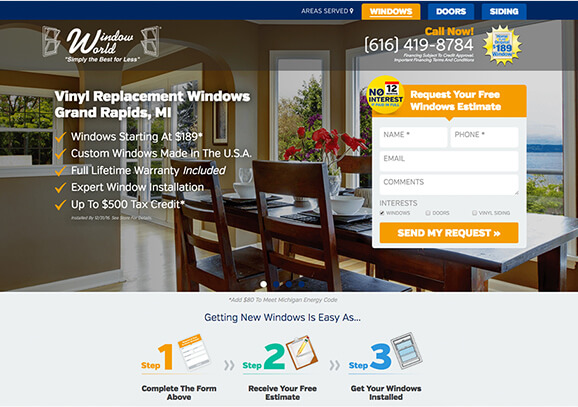 0
k+
Website visits
generated per day
0
k+
Total lead
calls monitored
0
k+
Hours worked on
Window World
Video Production
Video content can simplify what's complex, visualize what's vague and arouse what's interesting about a brand. To maximize that impact, we executed a multi-channel video strategy which communicated Window World's numerous competitive advantages and connected with customers on a deeper level. Here's what happened:
Combined with our multi-channel franchise strategy, our video department, TriMark Productions, works to strengthen Window World's competitive advantage through the use of engaging video.
3D Animation Video
This 3D animation features the inside of a home with Window World windows. Through a series of dynamic pans and detailed movements, users are able to see the product in an up-close, aspirational setting that feels real.
Product Video
Window World offers a variety of window, door and siding products, so we wanted to show homeowners exactly how they look and perform. We created product videos for all of Window World's sku's to showcase the quality, style and functionality of each item and persuade viewers to learn more.
Thank You Video
Window World's process begins with a free in-home estimate. After the homeowner has made the decision to purchase, they receive a confirmation email, which includes a video that explains the next steps of their home improvement process.