 15 years, 164 markets and millions of new windows.
Full-Service Franchise Marketing
Over the last 15+ years, we've unified Window World's digital footprint at a national and local level through an aggressive, multichannel lead-generation strategy which led to a 93% increase in revenue. Today, Window World leads the nation in window replacements and has been named the #1 home remodeling company by Qualified Remodeler. Learn more about our full-funnel approach below.
Our Challenge
How We Helped Make Window World the #1 Home Remodeling Company.
With a growing national awareness, we knew it would be critical for Window World franchisees to capitalize with local lead gen efforts. Most Window World locations are family-owned businesses, and all operate as parts of the communities they serve. We needed a way to tell their stories, and to reach customers with a local message.
Within 3 years, we grew from managing one location to over 150, working with each individual franchisee to build out a custom digital strategy. With a full-service approach, including local website design and development, organic search strategies, paid media campaigns and more, we drove significant business growth across all Window World franchise partners.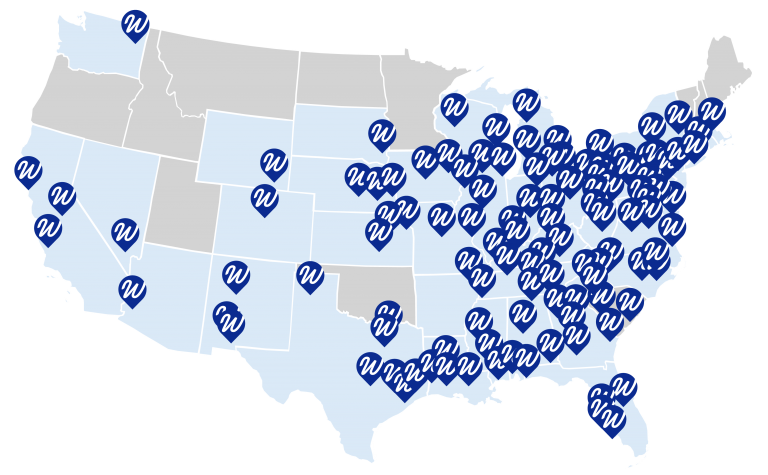 Organic Strategy
Conquering search results with an SEO strategy that converts.
Window World's local franchise websites were its first major obstacle in digital lead generation. With a complete redesign and optimization strategy, we improved user experience and saw gains in organic traffic nearly immediately. We created custom pages and content for each location, showing customers, for whom trust is one of the most important buying factors, exactly who they'll be working with. By attacking search strategy on a franchise level and driving more leads with a focus on local targeting, we gave Window World an advantage no other competitor had. This nearly quadrupled traffic from search engines over the course of our first 3 years.
Today, we're on our 5th generation Window World local site, which is our smartest website yet and has more conversion opportunities than ever before. (It's also won awards—read the full case study here.) Since launch, and through a mix of technical, on-site and offsite SEO tactics, we've seen huge gains in organic traffic and visibility.
35% Increase in Organic traffic
105% Increase in Organic traffic
52% Increase in conversion rate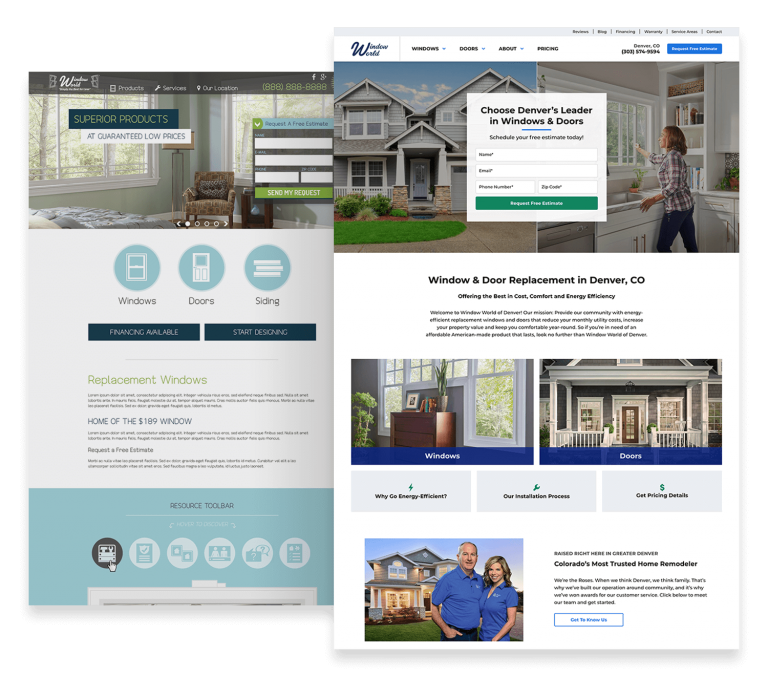 Display, OTT & CTV
Growing awareness and driving demand for new windows.
Driving awareness is a critical first step to generating demand for window replacements. We leveraged a mix of display and OTT/CTV strategies to grow mindshare for Window World across the country and in targeted local markets. We use hyperlocal IP targeting and more to reach users across a variety of streaming platforms (Hulu, Amazon Prime, and traditional display placements) without the need for third-party cookies, which is critical in our new privacy-focused landscape.
4.3M IP-targeted households reached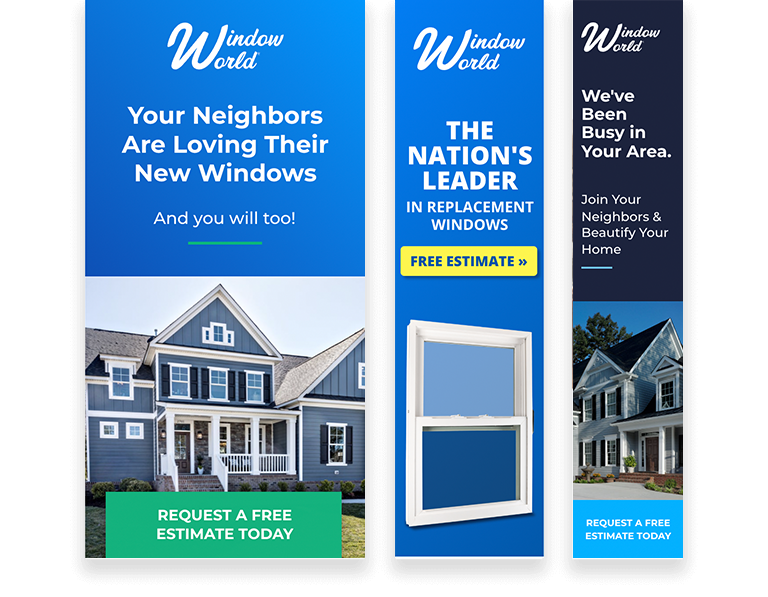 Paid Media
Capturing high-intent users when they're ready to take action.
Our Paid Media campaigns are built on a well-rounded acquisition strategy that integrates multiple channels and messaging layers to achieve lead volume, quality, and cost efficiency. Our Window World paid media campaigns span all major platforms, and we continuously vet and test third-party lead providers to stay ahead of competition. All paid media campaigns drive traffic directly to product-specific landing pages, which are optimized for contact form or phone call conversions, while also catering to search-engine requirements such as quality score and ad relevance. Our multichannel approach has helped Window World keep its spot as #1 in replacement windows.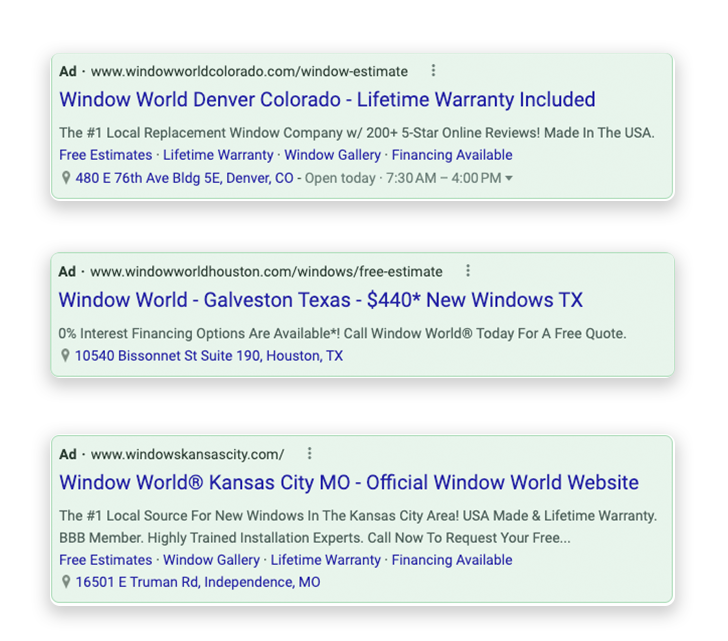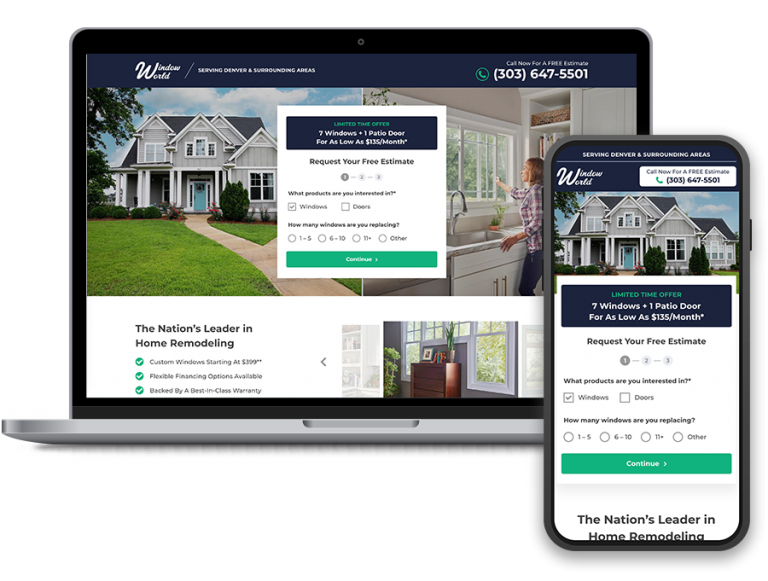 Email Marketing
Maximizing ROI with automated lead nurture strategies.
To maximize the conversion potential of every lead, we implemented a robust nurture strategy that helps keep leads warm through all phases of consideration. Our drip campaign is a three-part email series that automatically delivers messaging to new leads after they fill out an online form and leading up to their estimate. Each email plays a strategic role, pushing brand awareness, customer reinforcement, service and product offerings and priming the customer for purchase.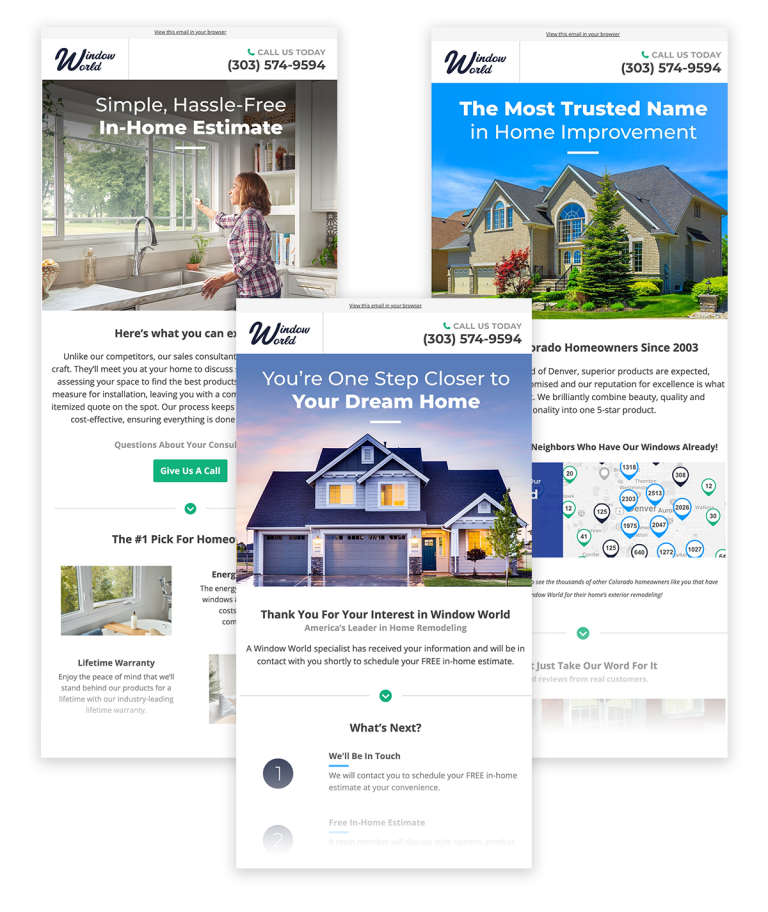 Relationship Overview
Where are we today?
We're in our 15th year with Window World, and each year we strive to elevate the brand with new tactics and strategies, aligning with shifts and trends in user behavior. Today, Window World is stronger than ever and generating its best results yet. All time, our lead generation strategy has driven a 93% increase in revenue. 
For a closer look into our Window World work, check out a few of our other case studies: