Everyone's on social media, from friends and family to businesses large and small. However, many brands may be looking to jumpstart their social media presence without breaking the bank on advertising and expensive photo shoots. Let's look at five low-budget ways to create impactful content for your organic social campaign.
1. Choose the Right Platforms for Your Audience
Knowing your audience is key to the success of your social media strategy. Choose the social media platforms where your customers and audience congregate. Look to competitors if you're unsure of where to start. This is the foundation for your strategy and will determine how and where you spend your budget—no matter how limited.
Consolidate Your Efforts
While it can be tempting to sign up for every platform (or go all-in on one and ignore the others), pick two to three channels to focus on.
This makes optimization easier, saves time and allows for some split testing. For example, you can compare engagement between Instagram, LinkedIn and Facebook and alter your content strategy accordingly.
2. Set Your Budget
Even if you're not running paid ad campaigns, it's still important to know your budget for organic social media. Setting a budget helps you determine what you can and cannot accomplish, saving time in the long run through smarter planning.
One simple way to budget is to use buckets. For example, divide your spend into categories such as subscriptions and software, photography and video shoots, wages, upfront equipment costs and even travel expenses. If your budget allows for it, having a dedicated social media manager on your team can streamline this process, resulting in increased content consistency and more strategic spending.
3. Create Killer Content
And now comes the fun part! Set a plan, establish a routine and start posting.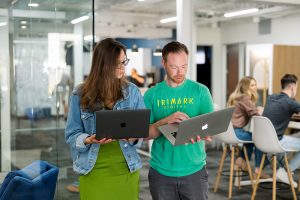 Don't underestimate the importance of high-quality content when trying to make the most of your budget. Combine quality content with a solid, data-informed strategy and you're well on your way to seeing success on social and driving meaningful engagement.
Examples of budget-friendly, impactful strategies include things like content repurposing, personalization and consistency in posting. Let's break it down.
Content Repurposing
You've probably come across this before, but we'll say it again. Content repurposing is your friend! It gives new life to your work, allowing you to reach new eyes and shed fresh light on your ideas.
A few examples of content repurposing are:
Making a Twitter thread from a blog, using the blog's headers as guidance for dividing up talking points per tweet.
Turning key statistics or research notes into an infographic.
Creating video cutdowns from longer-form videos. For example, turning a six-minute product video into a 30-second showcase optimized for Instagram Reels.
Taking information from polls and marketing quizzes and sharing your findings with followers in an informational post. This works especially well on LinkedIn!
Reposting content from your network and influencers. For example, if someone dines at your restaurant and tags you in their Instagram post, reshare it to your story! Remember to be mindful of resharing others' content and personal information. When in doubt, simply like their post or drop a comment, rather than resharing it fully.
Personalize, Personalize, Personalize
What you post on social media should speak to your specific audience and encourage their engagement, such as watching a video, leaving a comment or clicking a link to purchase your latest product.
If your audience is split—such as at a tennis club with followers who are both members and non-members—strive to create posts that speak to both parties to avoid alienating followers.
Remember: every post on social media doesn't have to sell something. Building your brand and communicating with people is equally important, as it gives someone a more emotionally driven reason to become a customer beyond the facts and benefits. The results? More authentic engagement, real-time feedback on your brand and developing a customer-centric reputation.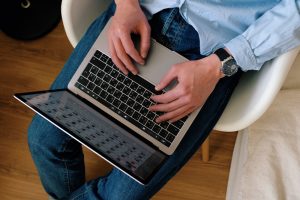 Be Consistent
Since you're trying to maximize your effectiveness on a budget, consistency is key. Posting three times in a week and then dropping off for two months is no way to build a following.
It can be helpful to set a weekly reminder to post, as well as use scheduling tools like Meta Business Manager or Sprout Social.
How frequently you post depends on your industry, the platform and your own availability. There's no hard rule, though once or twice per week is a good benchmark. Remember to keep a pulse on your notifications to reply back to comments and engage with followers.
Consistency also applies to the content you create—match your brand's visual style and tone with each post, paying attention to what performs best and adapting as needed. This allows you to avoid wasting time and money on less impactful content going forward.
Managing audience expectations entails meeting those as much as breaking them. Keep people on their toes. A spontaneous look into the daily routine of your business pairs well with your more planned out, curated content.
Don't Forget Best Practices
Regardless of your focus metrics and strategy, best practices on social media will help you do more with less.
For content creation, these include using crisp, high-definition images and videos; writing captions and copy that are clear, to the point and in-line with your brand's established tone; using targeted hashtags and incorporating a dynamic mix of content types—from stories and posts to Twitter threads and polls.
Each platform has their own best practices, so be sure to follow those and plan accordingly. Low-stakes is okay when planning! Not every post needs to go viral and astound viewers with dazzling creativity. (But some should!)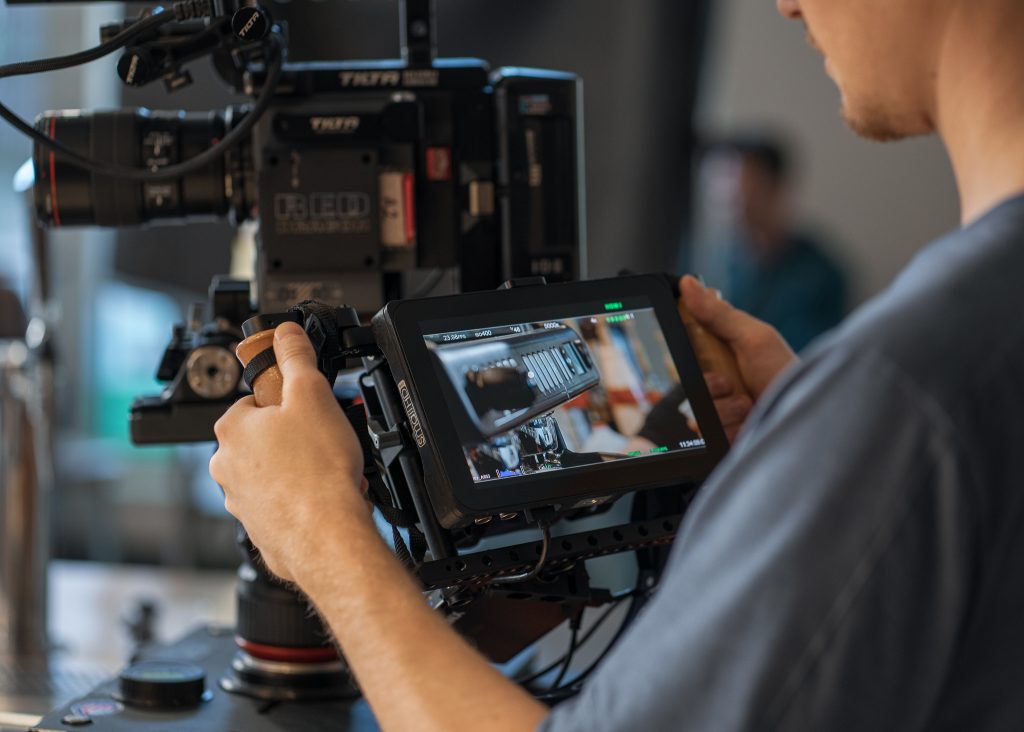 4. Harness the Power of Video
Whether you're building out your YouTube presence with videos, or simply posting in-feed and on stories, video offers a high-powered and emotionally compelling way to tell stories online.
Alternate your video posts with image and text-based posts, especially if you have a limited number of videos to share.
Video helps you showcase the people and places of your brand in new ways, whether you write a script and have people on camera talking or simply add music over footage. You can also go live, post short in-the-moment clips with a simple caption and share BTS shots at an event—all low-cost ways to use video.
But Isn't Video Expensive?
No video production team, no problem. With a plethora of free or mostly free tools available—combined with your smartphone camera—you don't need a fancy setup or the latest, Lamborghini-level editing software to succeed.
Yes, expensive tools are worth it for creating videos at a high production level—and in some cases you should absolutely make that investment—but on a budget you can still make something that rocks.
Video Examples
Creating a mix of short and long-form video is sure to get your viewer's eyes. As mentioned, maximize the video you do capture through repurposing. Below is an example of the long, then short version of videos our video team at TriMark Digital created for Firestone Country Club. Yes, these were higher-budget productions, but the same concept can be applied to budget-friendly videos too.
Long-form version:
Short-form version, optimized for social and using audio from the original:
5. Choose Your Toolkit – Free & Inexpensive Social Media Tools
From analytics platforms to tools for designing content, your social media strategy is only as good as its execution. Here are a few of our favorite free and inexpensive social media tools for making the most of your content on a budget. You can also check out Toools.design for a list of 1,000+ design and content resources.
Canva – FREE, with Additional Paid Plan Options
Canva is a quick and simple-to-use graphic design tool that offers a wide range of customizable templates. Whether you're creating a photo collage or getting more elaborate with their video editing and collaboration features, it's no wonder why Canva has over 100 million users.
Adobe Express – FREE with Adobe Subscription
If you already have an Adobe subscription, Adobe Express offers a no additional cost tool. It's simple to use, and similar to Canva just with slightly more robust capabilities. You get full design capabilities for static and video content, plus a free content scheduling feature for all major social platforms (this is RARE!).
TubeBuddy – Inexpensive at $4.80/mo. Minimal Plan Option
TubeBuddy is a browser extension and mobile app designed to help you optimize your content, grow your YouTube channel, find target keywords and create better videos. For people trying to get into producing content on YouTube, this tool offers a lot of helpful guidance for a beginner or intermediate user.
ezGIF – FREE
Convert screen recordings, mp4s and other videos into GIFs with ezGIF. In addition to creating GIFs, you can resize, crop, reverse, optimize and apply some effects.
GIFs are visually engaging, and great for Twitter, Facebook and LinkedIn. You can also embed GIFs into other content, such as blogs, emails and presentations.
Meta Business Suite and Business Manager
Schedule your Facebook and Instagram posts, launch ads and oversee all of your accounts and business assets in one place. Meta Business Suite is free to use with your Facebook login. You can also access analytics and audience insights.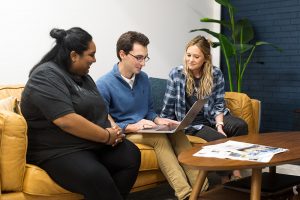 Social Media and Beyond
Are you looking to learn more about how to level up your social media and marketing strategies? Continue reading with a guide to brand strategy versus marketing strategy, tips for developing marketing campaigns in the off-season and 5 reasons why you should be using video in your digital strategy.