According to a 2023 study, a staggering 91% of consumers want to see more online video content from brands. With online videos showing stronger viewing stats year over year with every demographic from tech-savvy Gen Z to tech-wary Baby Boomers, using video to bring motion and precious audience trust to your brand is a great move!
Once you've made that call, though, you may think: What now?
With your own marketing team stretched thin, you may not have the resources to produce what you want (though low-budget cell phone shots can work for quick social posts). If you want a creative concept with high-quality production value, it's time to call in professional video production services.
You may think it's easy to produce quality video content, but there are more steps between planning and completion than you may think. Every step involves constant communication, collaboration and attention to detail so the end product turns out exactly how you'd like it. Think of it as an impeccably made-to-order meal, except you get to see every individual ingredient added along the way. TriMark Productions, our in-house video production team, walks you through each stage of a video production below.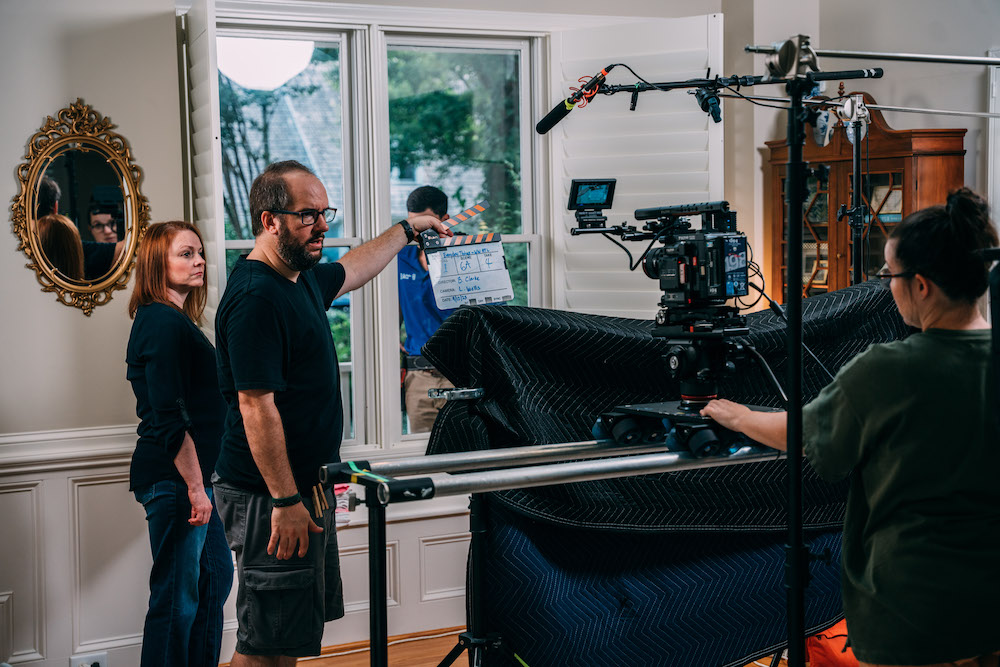 Discovery
This initial step involves defining our client's business or marketing goals, the audience we'll want to reach and where we'll want to reach them, in terms of both marketing channel and the sales funnel. Figuring out the audience early, whether that's determined as a well-established audience or one you'd like to target in the future, can make coming up with appropriate concepts a much smoother process.
The Creative Director will collaborate with you and your team to craft a powerful, resonating message for your core audience in the desired channels. From there, a team of creatives will brainstorm concepts based on that creative and strategic direction. Once we've determined the right creative concept, the Director of Video Production will ensure that our creativity meets practicality and create a detailed budget for the project. This teamwork delivers a video that's captivating and aligned with your marketing goals.
Pre-Production
Once everyone involved has a clear understanding of what's needed and you're happy with the concept, it's time for our team to gather all the necessary resources to execute a successful shoot. We'll further develop that concept we brainstormed together, including you in potential edits, and write a script and storyboard based on that final concept.
We now get into the practical needs for the day of the shoot. Video Producers will scout out an appropriate location and build out the set, find a great cast for your video and follow up on the nitty-gritty details of planning and scheduling (scripting, storyboarding, compiling shot lists and set building, just to name a few) so things run smoothly throughout the shoot.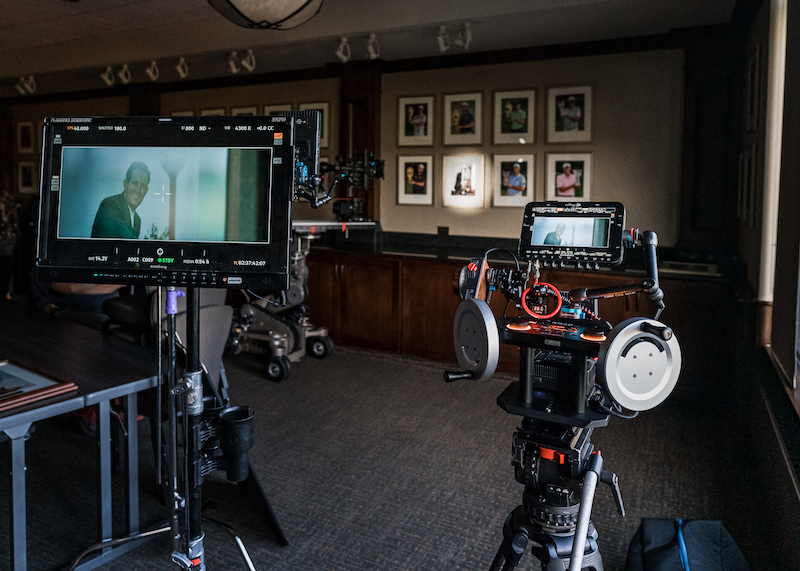 Production
It's time to get this video rolling! Producing your video involves more than you may think. Shooting the video according to both the script and storyboard includes, of course, filming actors or models, but it also involves capturing product shots and recording audio. This process is the most "walk the walk" component of the entire production, and there should be no surprises on production day—though, of course, sometimes the unexpected does pop up! That's why Video Producers are hard-wired to adapt and keep the production on track. Meanwhile, the Director of Photography checks that each shot is intentionally positioned and expertly lit.
You'll be on set, too, providing reviews as we shoot. Your collaboration and feedback on set help us ensure this video matches the idea you've invested in from the beginning. Tap on the shoulder of the nearest Production Assistant and they will be able to implement your real-time input with the rest of the crew.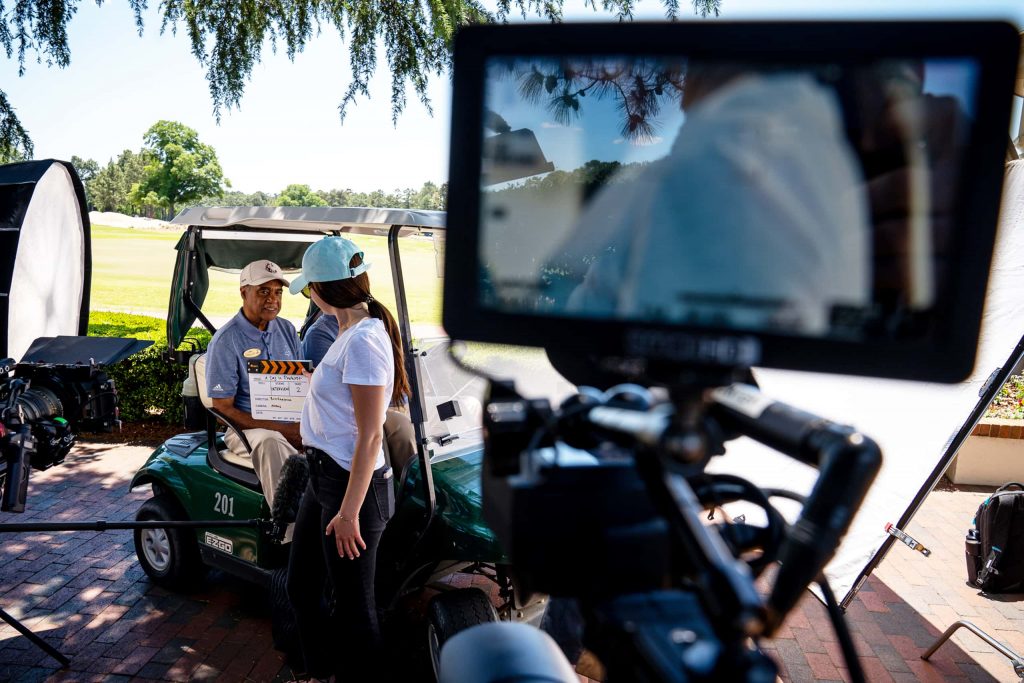 Post-Production
After the shoot, we'll pull all those individual parts, both the captured footage and audio, together into one cohesive unit. The Editors have mastered this complicated process, configuring many moving pieces together for one polished deliverable. While editing, they add in other elements like special effects, transitions, color correction, VFX, sound mixing and any needed revisions. Often, this is where Motion Designers and their skillful animations are integrated into the production process. Our ultimate goal at this stage is to match your original vision as closely as possible, so your feedback is essential. We'll have an open dialogue of internal and client review to bring the pieces together and deliver your final product.
Delivery
Once all edits are complete, your video is finally ready! We're sure you're ready to show it off. Your marketing team will help you implement and execute your plan, getting the video out where and when it makes the most sense. The determined distribution method will hinge on your target audience and your intended goal with the video, which will have been selected during the initial discovery phase. From there, it's just a matter of seeing the payoff of our production crew's "movie magic."
Behind the Scenes
We're just like you: passionate about integrated digital marketing. Looking for inspiration for your next video idea? Kickstart your brainstorming session with these tips.