Full-Funnel Digital Marketing for B2B
A multi-channel approach for the B2B sales funnel
Trane started in 1913 as a local, family-owned business. 100+ years and over 900 patents later, it is now a global operation with a broad portfolio of solutions for different markets and industries around the world. Marketing to such a diverse B2B audience requires some finesse, and that's where our chapter in the Trane story begins. Explore this case study to see how our full-funnel strategy helped capture and convert one of Trane's hardest-to-reach audiences online.
$57 Total Cost per Conversion
Our Challenge
Reconnecting Trane with one of its most important verticals
Contractors make up a sizable portion of Trane's top-line revenue; they're also notoriously hard to reach online. When their initial engagement campaigns plateaued, Trane turned to TriMark for a fresh perspective. Our approach was simple: identify the platforms that contractors rely on for information and serve them relevant messages through paid advertising. This laid the foundation for what would become one of the most precise, cross-channel lead nurturing strategies Trane has ever deployed.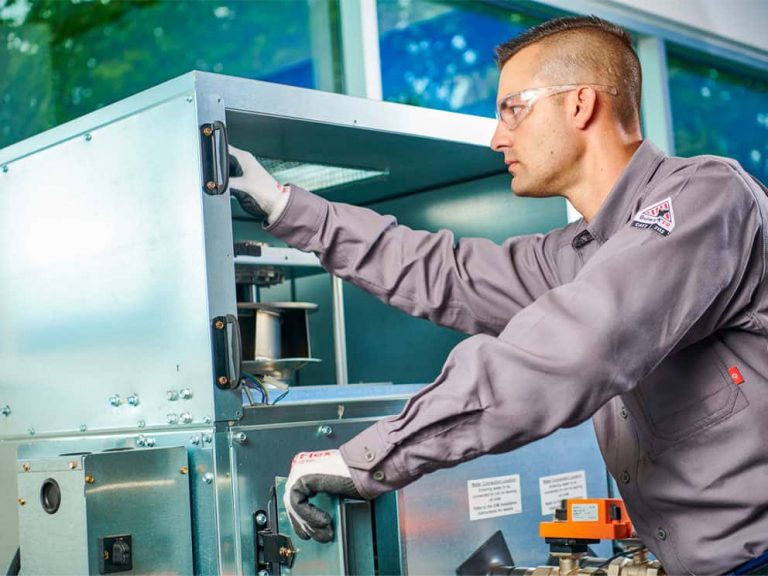 DOOH, PMP & REDDIT
Pioneering new channels to reach contractors on-the-go
The primary reason Contractors go online is to find resources that help them get the job done. Trane needed to be present in these unique moments, so we thought outside the box and cross-referenced previous campaign data against their existing Contractor base to identify key research behaviors, then selected channels that best-aligned with those behaviors.
Through a creative mix of digital-out-of-home (DOOH) ads on Gas Station TVs and Digital Billboards, private marketplace (PMP) ads on The Weather Channel app and mobile site, and news feed ads on Reddit, we were able to reach Contractors at meaningful touch points with trust-building messages designed to earn their consideration.
$6.47 Cost Per Impression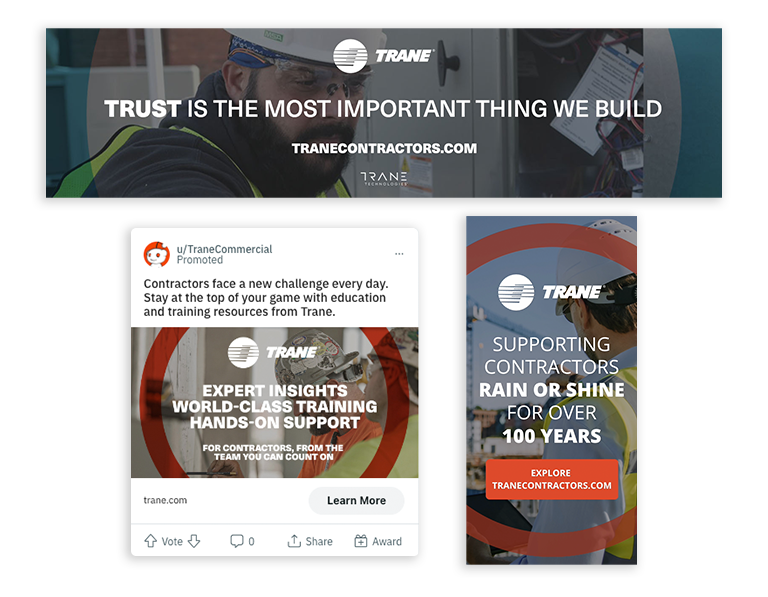 FACEBOOK, YOUTUBE, DISCOVERY
Nurturing interest to drive conversions that matter
Contractors make objective buying decisions. They purchase a large volume of Trane equipment, but they're loyal to other brands too. In order to nurture them down the funnel, Trane needed a way to add value beyond just hardware alone.
We developed a retargeting strategy across Facebook, YouTube and Google Discovery focused on Trane's Contractor Portal. From thoughtful job site tools to education and training resources, this all-in-one knowledge center is a differentiator for Trane, and we used it to generate form submissions and email signups from higher-intent Contractors.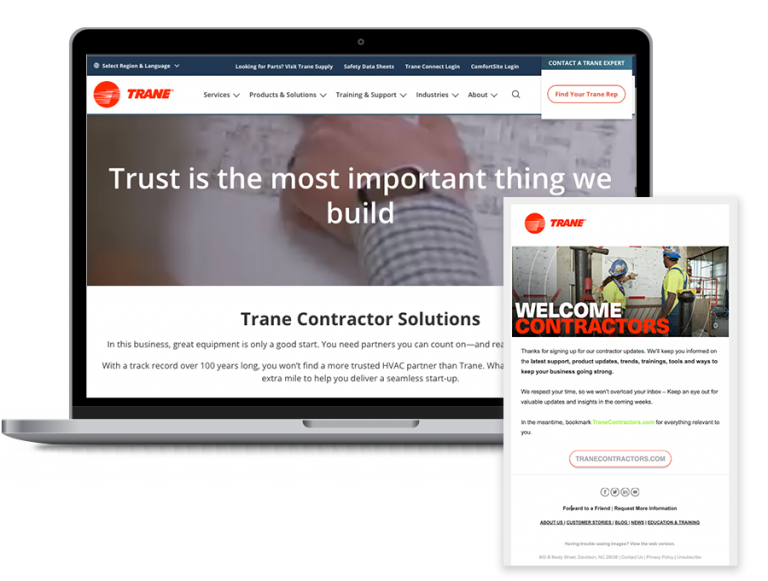 FACEBOOK
Growing Trane's email nurturing pipeline
Trane wanted to forge a direct and ongoing line of communication to continue nurturing high-intent Contractors, so we ran an Instant Form campaign on Facebook aimed at capturing users' email addresses. The result was over 400 new qualified subscribers at a 20% conversion rate.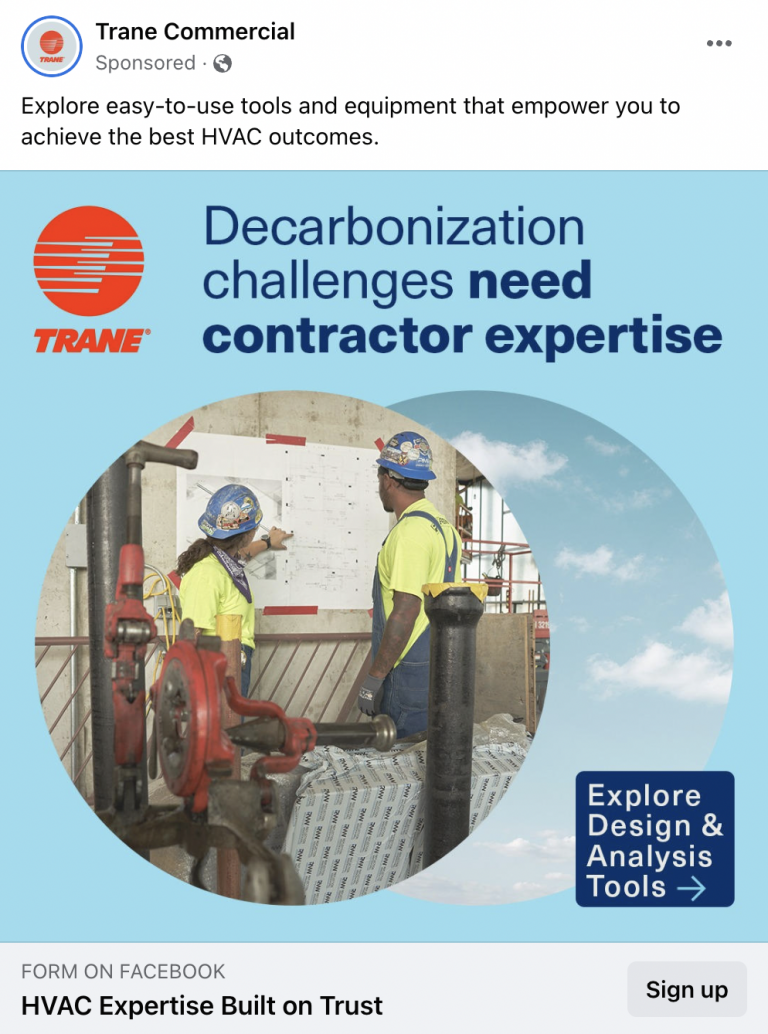 DISCOVERY
Recapturing high-intent users across Google feeds 
The Discovery network consists of Google's Discovery feed, YouTube's homepage and watch next feeds, and Gmail. Tapping into this static advertising inventory allowed us to reengage Contractors in highly-targeted placements with conversion-centric messaging.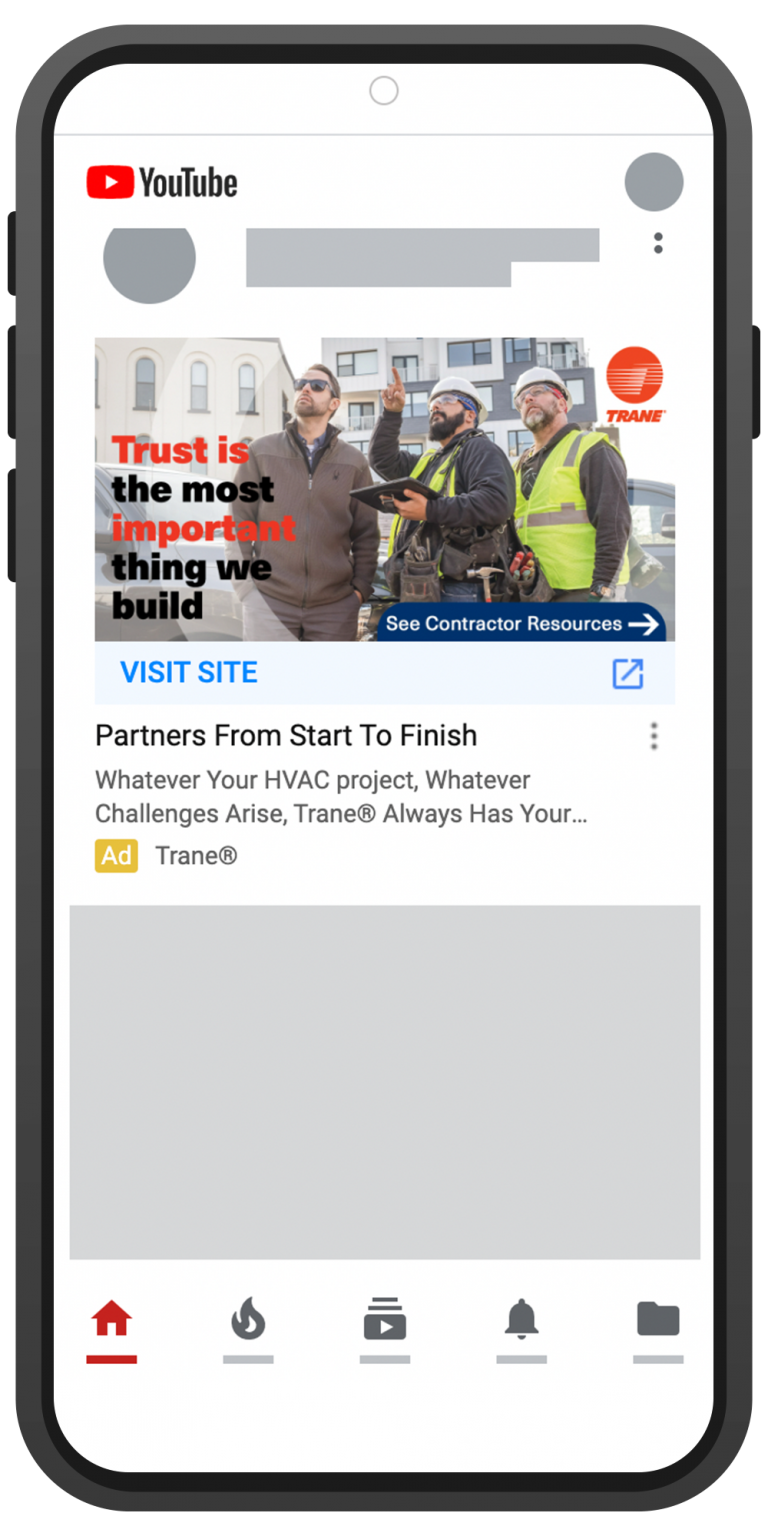 YOUTUBE
Cementing Trane's expertise through video storytelling
Trane supports contractors with trust, expertise and partnership. We helped bring this to life through a series of YouTube ads that underscored each pillar in a fresh, provocative way. The end result was a message that resonated and a completion rate of more than 60%.