Driving visitors to the ultimate golf resort.
Our job was to ensure Pinehurst is part of the conversation anytime a buyer thinks "golf vacation." To increase resort package bookings year-round, we needed to:
Formulate an aggressive paid media campaign for golf vacationers
Develop a landing page to highlight packages, golf courses and accommodations to increase conversions
Grow the email database through paid affiliates
We started with an aggressive paid media campaign, targeting both regional and national markets. As a must-play destination for golf enthusiasts, Pinehurst already had the name recognition and branding. Our goal was to guide the customer through each stage of the booking cycle to ultimately drive a reservation.
The Challenge
Taking a new approach
As a world-class golf resort and bucket list destination for golfers across the country, Pinehurst needed a full-service digital partner to provide a world-class strategy in a market experiencing major movement.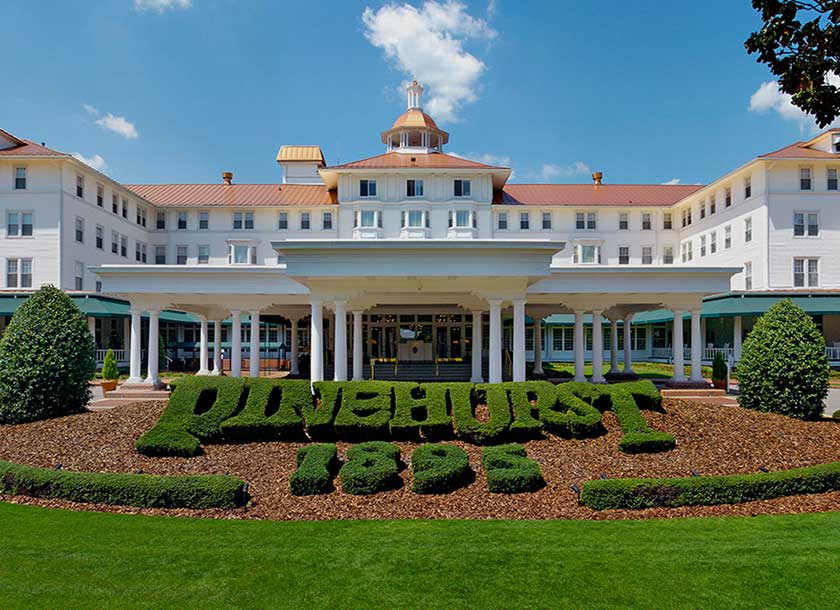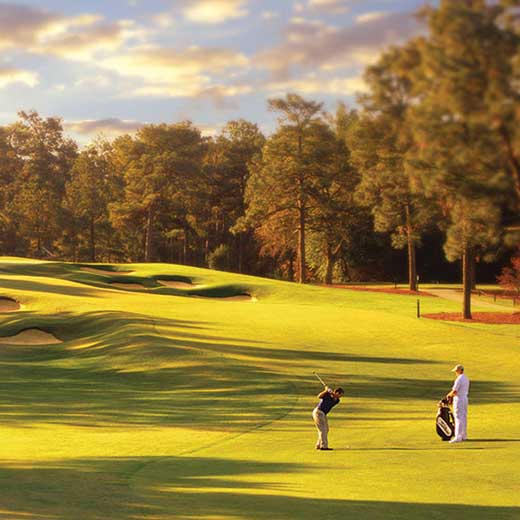 Paid Media Strategy
Summary
After conducting a comprehensive audit of Pinehurst's search and display marketing efforts, we hit the ground running in January 2017—a critical time for golf package bookings.Our first move was restructuring their paid media campaigns. We made swift adjustments to optimize performance and better reach golfers, including:
Setting up geo-targeted campaigns with different ad messages and landing pages based on distance from the resort
Optimizing ad scheduling based on conversion data
Adding tens of thousands of negative keywords to better target searches and improve click-through rates
Incorporating ad extensions
Adding more specific audience targeting parameters
Setting aggressive bid adjustments on our highest converting keywords, geographies, days of week and times of day
Creative
Rigorous A/B testing helped us fine-tune new strategies in the paid media channels. We invested more in social, video assets and display advertising to generate top-of-funnel awareness. This paid off in lead volume month over month.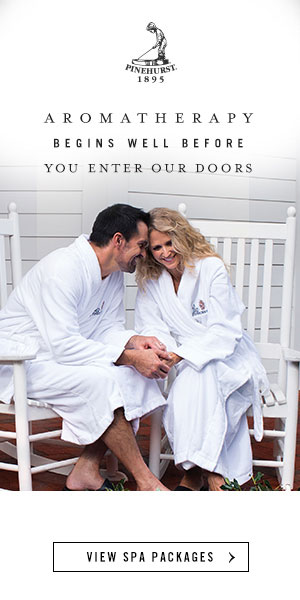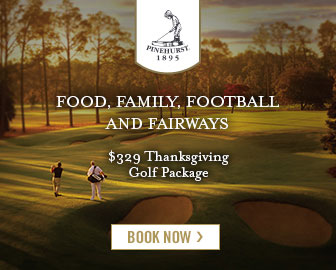 Paid Social Strategy
Summary
Our research showed that there are many digital touchpoints before customers book their stay. The goal for social was to stay top-of-mind for golf and spa vacationers at every step of their planning process using compelling video, new immersive ad experiences and clear package detailing.
To drive leads and golf bookings, we initiated an aggressive remarketing strategy and creative custom audiences. Instead of simple interest targeting, we utilized the resort's previous guest lists and lookalike audiences to discover more highly qualified leads. In the regional market, this strategy achieved a low cost per lead.
To optimize social ads, we ran A/B tests with different headlines and imagery.
Headlines featuring a package pricing drove significantly stronger click-through rates than other ad content.
We captured the casual social scroller's attention with branded videos, Carousel ads and Instant Experiences for a dynamic and immersive online experience. When social ads were optimized for conversions, form leads increased dramatically for both paid and organic efforts. The holistic resort approach appealed to a wider scope of viewers, not just golfers, inspiring vacation plans with something for everyone.
Instant Experience Ad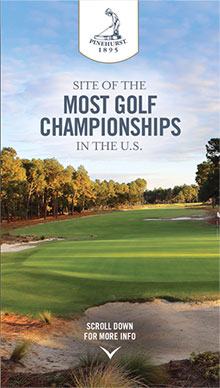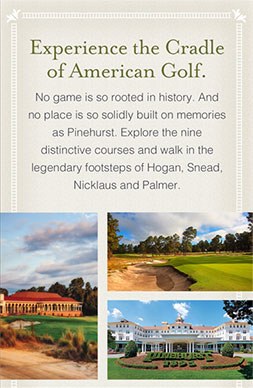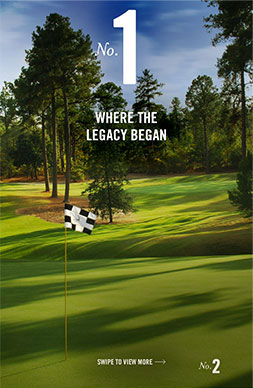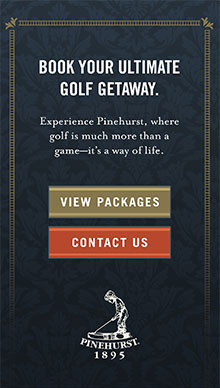 Instragram Ad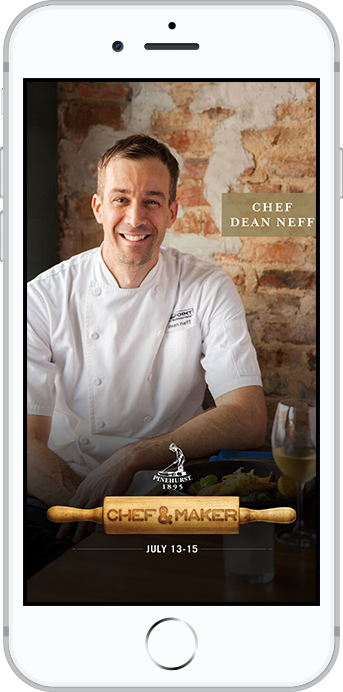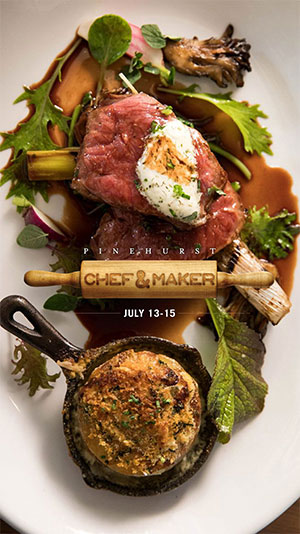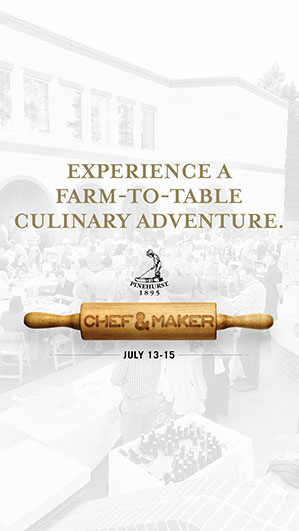 Landing Page Strategy
Summary
We needed a platform that not only promoted resort packages and charming accommodations, but that also highlighted the unique, timeless beauty of Pinehurst and its courses. To improve call conversions, TriMark implemented an A/B test to find the highest performing landing page strategy.
We compared the original landing page to an updated version that included an omnipresent sidebar with a phone number and form, along with a more singular and prominent focus on the phone number in the landing page header. In two weeks' time, the new landing page was outperforming the original landing page for driving call volume by nearly 100 percent.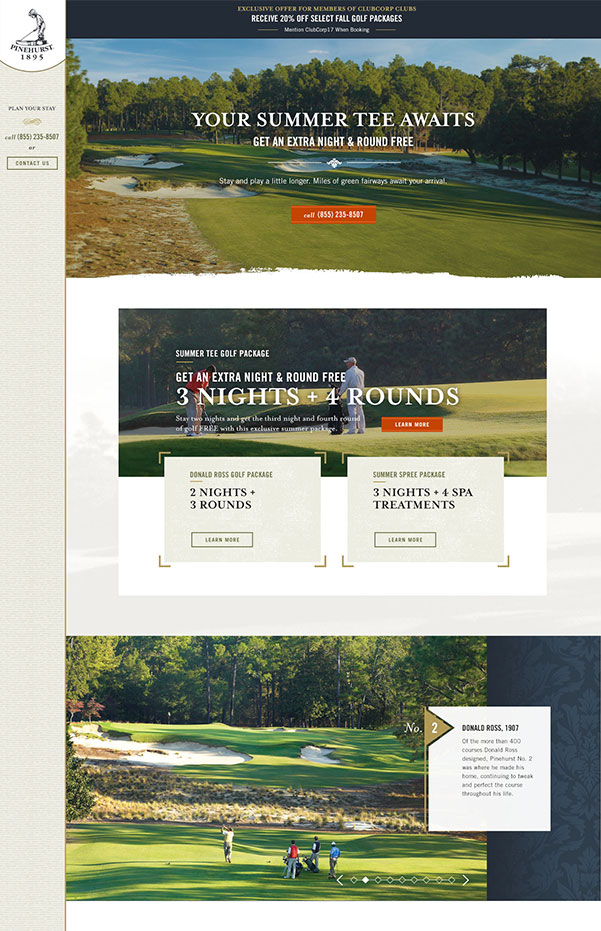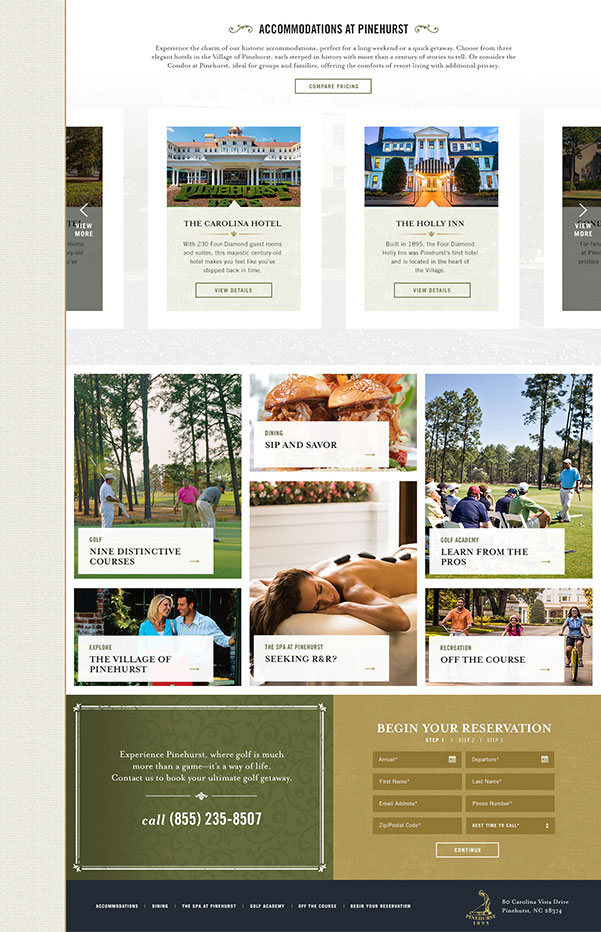 Email Marketing
Summary
A revamped content and design template combined with a brand new audience segmentation strategy made Pinehurst's email marketing work harder and smarter than ever before. We designed a suite of email templates based on subject matter—package promotion, exclusive deals, group sales, etc.—that were mobile-optimized and incorporated email best practices. We also introduced a new monthly newsletter template and created an "anniversary of your stay" email to entice return visitors.
Pinehurst also enlisted our team to direct their paid email strategy using the Resort's strategic partnerships with Golf Channel, Global Golf Post and ClubCorp Clubs. A redesigned experience and a dedicated landing page for this special paid segment with the featured discounted rate increased the average leads per email by 56 percent.
Results
A full-service digital strategy saw a swift increase in hotel package bookings, marked by a large dip in cost per lead and growth in lead volume year over year. Our team continues to refine audience targeting, creative and bidding strategies to optimize performance, which is paying off — Pinehurst's lead volume & revenue continues to grow.