TriMark Digital is proud to announce it has won two W³ awards for its work in social media and websites.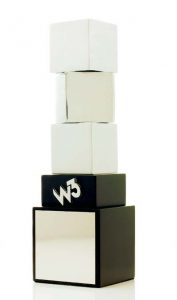 TriMark earned Silver in the "Social Features—Social Presence" category for its social media work with Papa John's Carolinas, and a Silver in the "Website Features—User Experience" category for its website redesign work with Kohler Bathroom Design Service.
The W³ Awards celebrates digital excellence by honoring outstanding websites, web marketing, video, mobile sites/apps and social content. It is sanctioned and judged by the Academy of Interactive and Visual Arts, an invitation-only body consisting of top-tier professionals from acclaimed media, interactive, advertising and marketing firms. Now in its thirteenth season, the W³ Awards received over 5,000 entries from across the globe.
"Winning awards for our quality of work is always an honor, especially when they are decided by such a prestigious panel as the AIVA," said Randy Goins, President of TriMark Digital. "We represent global brands and set lofty goals for ourselves, and our end goal is to develop engaging creative which helps our clients connect with their core audience."
About TriMark Digital
TriMark Digital
is a full-service, integrated digital agency headquartered in downtown Raleigh, N.C. Providing
digital marketing solutions
and strategies uniquely designed to drive measurable results for each client, TriMark Digital strives to partner with like-minded companies seeking innovative, calculated strategies that stimulate, engage and convert prospective customers.
About the W³ Awards
The W³ Awards honors creative excellence on the Web, and recognized the creative and marketing professionals behind award winning Sites, Videos, Marketing Programs and Mobile Sites/Apps. The W³ is the only major web competition to be accessible to the biggest agencies, the smallest firms, and everyone in between.
The W³ Awards is sanctioned by the International Academy of Visual Arts, an invitation-only body of top-tier professionals from a "Who's Who" of acclaimed media, interactive, advertising and marketing firms. Visit https://www.aiva.org/ for more information about the Academy.