As much as we'd like customers to purchase our product the first time they see it, we know that's not the case. In fact, the "rule of 7" states that, on average, people need to see an ad or message at least seven times before they take action. Those messages could come in the form of advertisements, social media posts and emails.
The most effective way to get your message across? Email.
It's the best way to nurture your leads, and it consistently provides the highest ROI of any marketing tactic.
What is Lead Nurturing?
At its core, lead nurturing is building relationships with potential customers.
The messaging that your company puts out establishes, strengthens and maintains that relationship. A successful lead nurturing campaign makes your brand more memorable and increases sales.
Why Nurture via Email
Email is just one way to nurture leads. You can also retarget them with ads on social media, display or search and even send mailers. But email marketing has the highest ROI, generating approximately $42 of revenue for every $1 spent.
That makes email marketing the most cost-effective way to nurture leads, but that's not the only reason to create a lead nurturing strategy. Here are three more reasons that nurturing with email is king:
Email is 40X better at acquiring new customers than Facebook or Twitter.
Nurtured leads tend to make larger purchases (47% larger, on average) because they have more trust in your brand.
People want to hear from you! When surveyed, just over 60% of people said they want to hear from companies they do business with at least weekly. 91% said they want to receive promotional emails at least monthly.
How to Build a Lead Nurturing Email Strategy
Whether you've never built a lead nurturing email campaign or you'd like to revamp your current campaign, you're in the right place! Here's our step-by-step guide to building an effective email nurture campaign:
1. Set a Goal
Like any marketing initiative, the first step is identifying your goal. What do you want from this campaign? Higher sales or conversions and increased website traffic are two common, concrete goals, but an additional goal could be to educate your audience about your unique product or service.
2. Understand Your Buyer's Journey
Understanding the way your audience interacts with your brand and purchases your product is key, especially when creating a lead nurturing strategy. Here are some questions to consider to better understand your buyer's journey:
How long does it typically take someone who becomes aware of your brand to become a customer?
How much information do your customers need before they purchase?
What kind of information do they need to become a customer?
For service-based businesses, letting customers know what they can expect at important points throughout their buying journey is a great way to nurture them: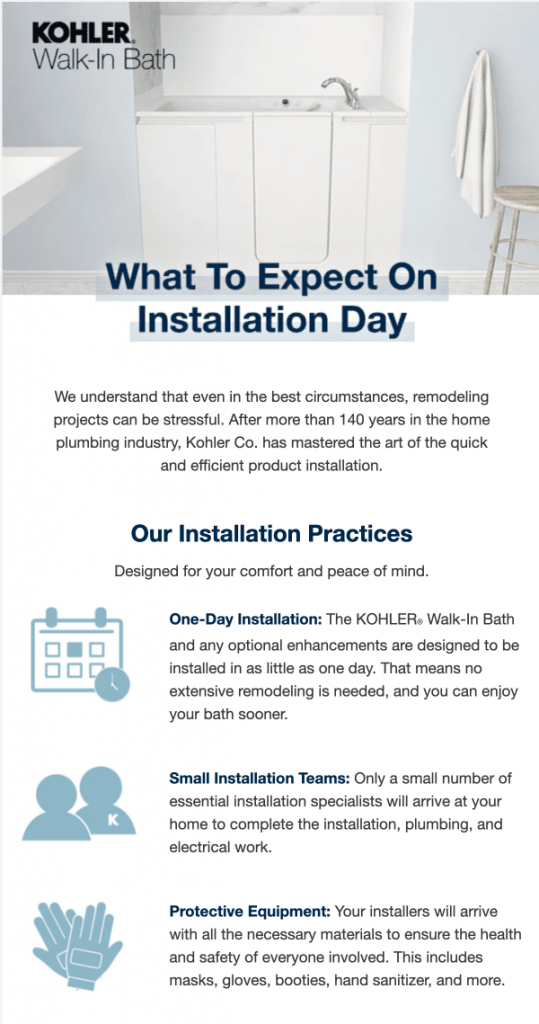 3. Identify Your Audience(s)
The most effective campaigns have a clearly defined audience. And in some cases, it's most effective to have more than one audience.
Segmenting your audience—or dividing it up based on factors that impact their buyer's journey—is a surefire way to improve the effectiveness of your emails. In fact, segmented campaigns can lead to as much as a 760% increase in revenue. Even simply personalizing the subject line can result in a 50% higher open rate.
There are nearly endless ways to segment your audience, but here are some common segments:
Geographic location
Purchase history
Browsing behavior
Gender
Stage of the sales funnel
Email engagement, like those that regularly click links in your emails
There is no best way to segment an email audience; it all depends on your product or service. For example, KOHLER Generators segments its audience based on geographic location to better speak about the factors that may lead someone to need a generator: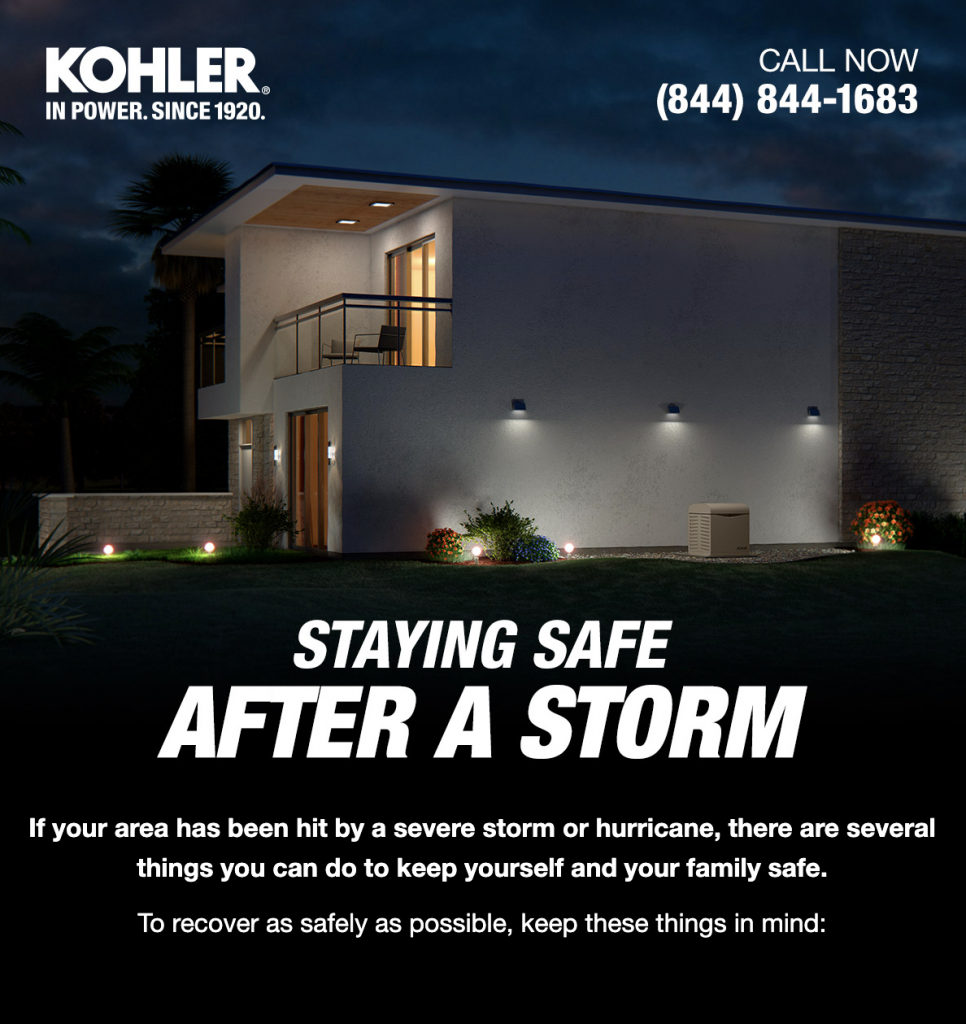 For your business, it may make more sense to segment based on purchase history or browsing behavior. It's all about what allows you to best speak to your customers.
4. Create a Schedule
In a lead nurturing drip campaign, you'll probably send emails every few days for a limited time. From there, we recommend sending weekly, bi-weekly or monthly emails to keep your subscribers engaged and your brand top-of-mind. Sending emails too frequently can be annoying, leading customers to unsubscribe.
To determine how frequently you should send marketing emails, think about how often you can realistically create good, valuable content and how often your customers really need to hear from you. Sending subpar emails just for the sake of appearing in someone's inbox isn't an effective strategy. In addition, sending more information than your customers need will only leave them feeling overwhelmed rather than educated.
5. Create a Content Calendar
Your content calendar will combine your schedule with the topics your emails will address. Here are some things to consider when choosing email topics:
What type of content does your audience need to move through the purchase funnel? What product or service features can you highlight?
What are the most visited pages on your site? This will help you understand the type of information people are looking for.
What insights can you use? Your community management and sales teams can provide valuable insights into your customer's mind.
What are some of the most searched keywords in your industry? Although keywords don't impact email marketing, it's a great way to create content that people are actively searching for.
When brainstorming content ideas, think about the marketing emails you receive that appeal most to you. See if you can apply these findings to your own email campaigns.
Part of creating your content calendar is creating enticing subject lines. 47% of people say they open an email based on the subject line alone, so it's important to spend time on your subject lines instead of making them an afterthought.
6. Send!
Once your emails are written and designed, it's time to send! Most email marketing platforms allow you to create drip campaigns and customer journeys that will automatically send emails based on certain "triggers." For instance, you can automatically send a follow-up email a few days after a purchase or an email with a coupon code for an abandoned cart. For monthly newsletters or one-off emails, send them manually or schedule them according to the calendar you set.
Want More Marketing Tips?
Step up your campaigns with our guide to user-generated content and our tips on how to successfully launch a new product.