TriMark Digital Celebrates 10 Year Anniversary with Chicago Trip
Back to Newsroom
TriMark Digital happily celebrates its 10-year anniversary this year. To commemorate a decade of digital, employees were surprised with a trip to Chicago for a day of sightseeing, a boat tour and a Cubs game. (Yes, the Cubbies won!)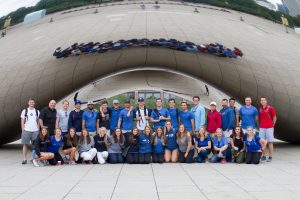 Over the last decade, TriMark Digital has proudly provided full-service digital marketing strategy to many national and local clients, including Papa John's, Golf Pride, Furnitureland South, Window World and more. Offering everything from organic search and paid search to customer engagement strategy, TriMark Digital blends performance data with consumer psychology to help its clients exceed business goals.
"We're so grateful for the continued support from our loyal clients. We've come a long way in 10 years, and we owe it to the talent we have inside our doors," says Randy Goins, President. "Our people are our difference. I'm humbled and honored to have the first two employees that I ever hired still making a powerful impact in our company today!"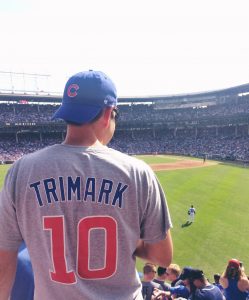 TriMark Digital has been honored with a number of awards recognizing its stable growth and profitability, including The Triangle Business Journal's Fast 50 Award, Inc. Magazine's Fastest Growing Companies in America Award, several Master and Pinnacle Awards from the Greater Raleigh Chamber of Commerce and more.
"My passion for marketing led me to take a leap of faith when I started TriMark Digital, and I feel so grateful to have had the support needed to grow what is now a strong, passionate and highly creative company," Goins says. "We have the opportunity to represent some of the best, most recognized brands in the nation, and we love coming to work every day. I'm looking forward to see what another 10 years brings."
About TriMark Digital
TriMark Digital
is a full-service, integrated digital agency headquartered in downtown Raleigh, N.C. Providing
digital marketing solutions
and strategies uniquely designed to drive measurable results for each client, TriMark Digital strives to partner with like-minded companies seeking innovative, calculated strategies that stimulate, engage and convert prospective customers.