As you gear up for warmer weather, barbeque nights and poolside reclining, we wanted to share some of our content team's favorite books to help you prepare your summer reading list. See the criteria we used to narrow down our list and why we recommend checking these out ASAP.
What Makes a Book Our Favorite?
Whether they have endearing characters or captivating plot lines, these are reads you won't want to put down.
Many of these titles became our favorites because they help us grow both professionally and personally. As content writers, these books teach us important lessons in storytelling structure, a device we use in our marketing content daily.
Common elements of our favorite books include:
Memorable characters
Engaging plots
Descriptive scenes and settings
Life lessons
The Content Team's Favorite Books
From novels to memoirs, our team has diverse tastes in their favorite books.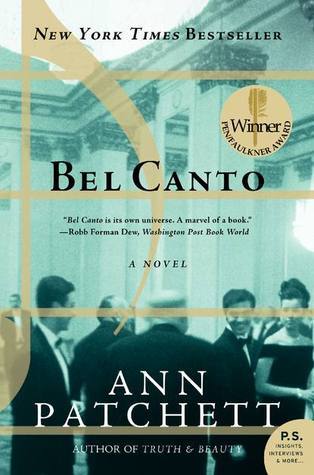 "Bel Canto"
Ann Patchett
"Every sentence of this book feels like feasting. Ann Patchett turns the quietest moments and feelings of the human experience into singular examples of magic. 'Bel Canto' reminds me that there is something divine, something worth protecting and holding gently in everyone.
Lesson: When writing, set your content apart from the ChatGPT era by channeling the human experience to relate to your customers and appear more personal."
—Caroline, Senior Content Writer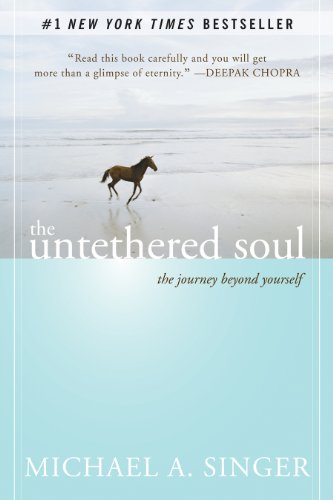 "The Untethered Soul: The Journey Beyond Yourself"
Michael A. Singer
"Whenever I need a break from myself, I come back to this book. It's a gentle yet firm reminder for me to take part in self-reflection and rest. This simplistic masterpiece encourages readers to come as they are and let that be enough. If you're looking to transform the relationship with your mind and the rest of the world, I highly recommend it!
Lesson: As a writer, we all have thorns and self-made fears that get in the way of our flow, but we can learn to remove them to create great content."
—Felicity, Content Writer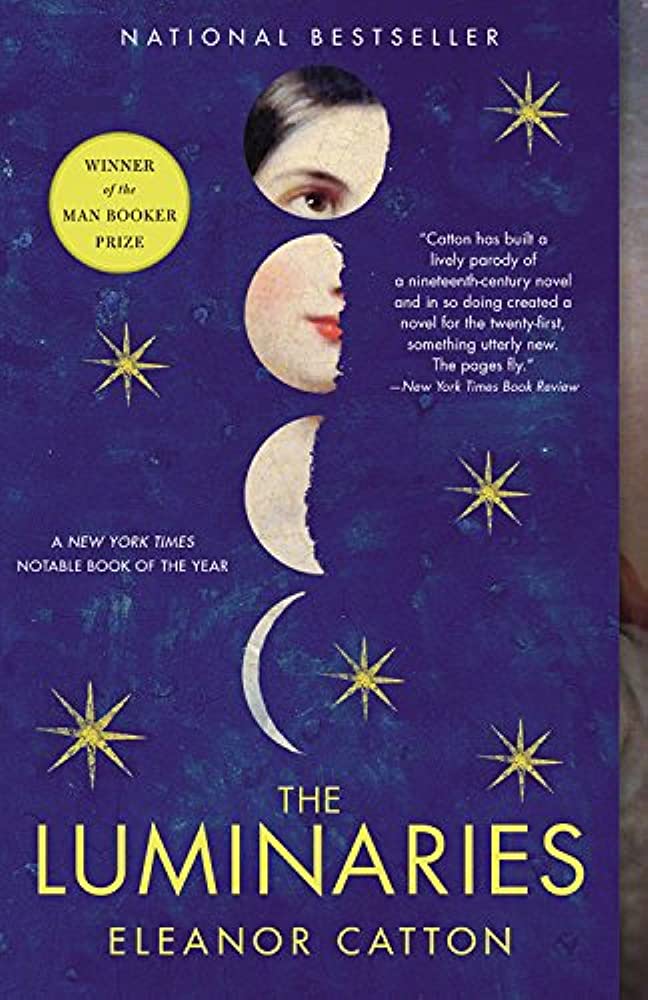 "The Luminaries"
Eleanor Catton
"Before I read this book, I would never have thought a novel detailing Gold Rush-era New Zealand would have caught my interest. I still remember how I paced around holding this book, wolfing it down, the first time I read it. Part detective novel, part ghost story, part exploration of the period, 'The Luminaries' is an expansive but tightly woven narrative.
I'm fascinated by how Catton created a huge cast of characters (each inspired by an aspect of the astrological chart) but made them all so memorable it was easy to keep up with what was happening. I could talk about this book all day.
Lesson: Structure matters. Whether it's an 800-page novel or a 750-word blog post, structuring your writing in clear, cohesive sections is the difference between someone reading, skimming or skipping."
—Cameron, Content Writer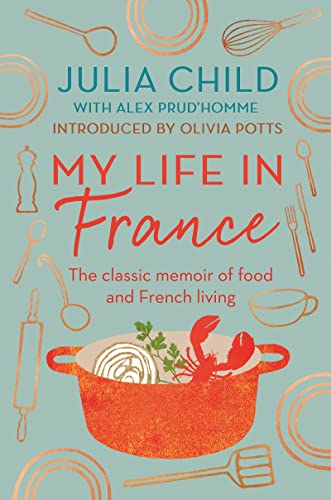 "My Life in France"
Julia Child and Alex Prud'homme
"Julia Child had such a big personality, and her memoir oozes with that charm, even though she worked on it in the last year of her life, with some of it completed by her nephew after her death. It is a masterclass in translating personality to the page. She also describes her life in France, including the food and scenery, so vividly without being overly flowery.
She describes the process of developing recipes for her first cookbook, something that could be boring, in just enough detail to interest and entertain. The entire book feels like a long letter written to a friend, which is impressive for any memoir, but especially so for someone as iconic as Julia Child.
Lesson: Don't let your writing stray too far from your actual voice. Of course, this is different when writing for clients because each one has a different voice. Still, don't overcomplicate things. You're still a person talking to other people."
—Megan, Content Strategist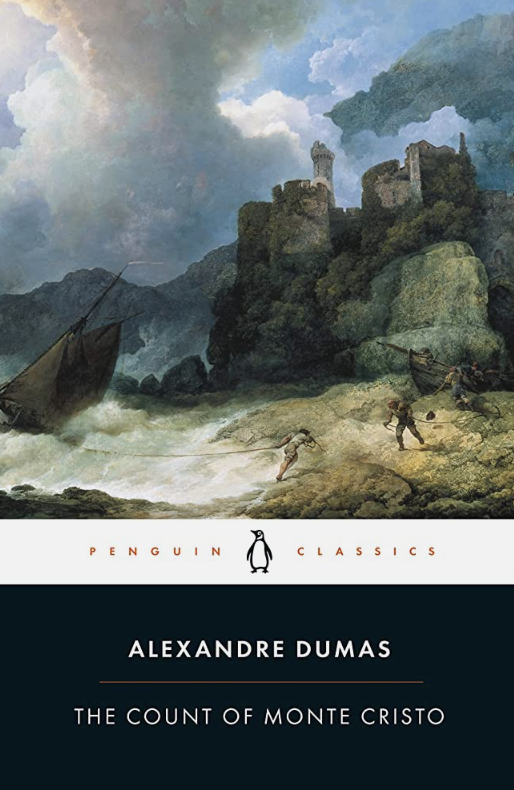 "The Count of Monte Cristo"
Alexandre Dumas
"Full of adventure and surprise, intrigue and a cast of characters spanning every walk of life in 1830s France, 'The Count of Monte Cristo' is storytelling at its finest. It's a long, long novel, yet for all its depth offers a highly readable page-turner.
'Monte Cristo' is one of those classic books you wish you could read again for the first time, as much for the narrative insight as the experience of getting to know so many interesting characters up close. Dumas takes you everywhere, from masked balls and the idyllic countryside to the high seas and depths of prison. This book tells a heroic tale of love and justice brimming with life.
Lesson: The book ends with the following quote: 'All wisdom is contained in two words: wait and hope.' This is a great reminder when casting the net for a new campaign as you step back to see how your audience responds to the information you present them with."
—Andrew, Content Writer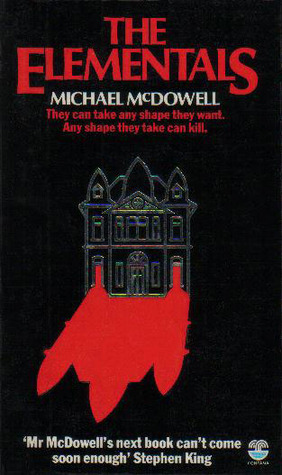 "The Elementals"
Michael McDowell
"'The Elementals' pairs Gulf Coast summers with subtle-yet-sublime horror to create a standout haunted house book. And while certainly not the first or last of those, the author escalates the subject matter with unique flair and mastery of naturally escalating suspense.
Lesson: Pacing is incredibly subjective, but being conscious of how you're creating atmosphere and intrigue (and when and when not to ramp it up) will grab people actively and subconsciously. You don't always need to do something entirely original: you just need to do it better."
—Marcus, Content Writer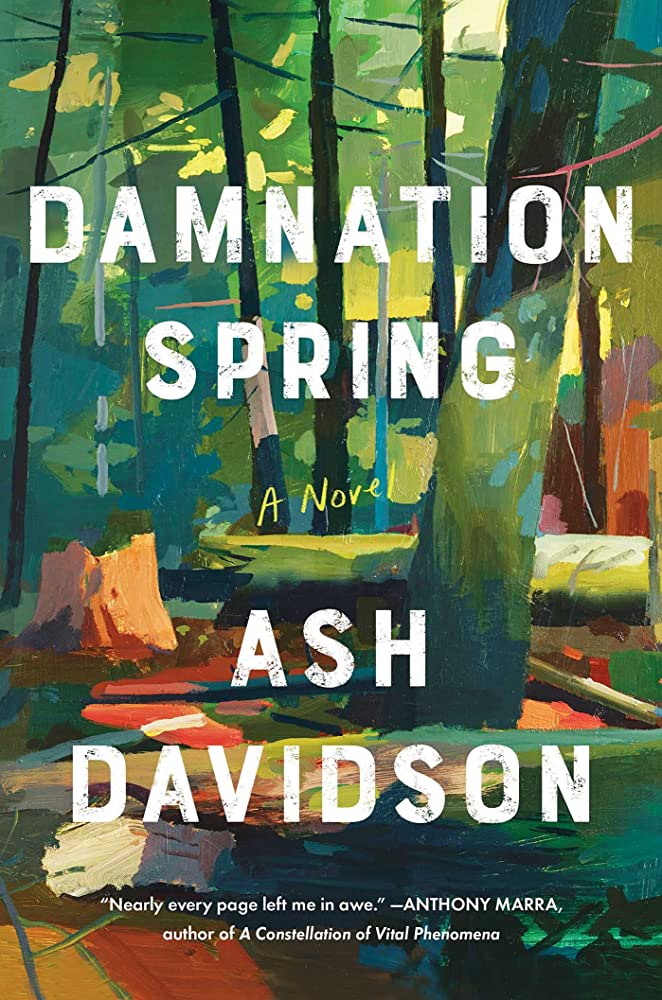 "Damnation Spring"
Ash Davidson
"Set in California in the late '70s, 'Damnation Spring' tells the story of a small town and its dependence on logging. Though a bit slow at first, the plot kept me engaged, as I wanted to find out how the community would overcome a halt to their logging productions when environmental activists tried to intervene.
I particularly enjoyed the back-and-forth narration between the two main characters as it gave a deeper look into the drive behind their actions. Ash does a marvelous job developing the characters to showcase their human qualities and flaws. By the end of the book, I felt like I truly knew this cast of characters and didn't want my time with them to come to a close.
Lesson: When writing to a specific audience, keep in mind what motivates them to make what you're saying more relatable and more likely to perform your desired action."
—Marissa, Content Writer