Responsive Design & Development, SEO, Paid Search
Triangle Rock Club, one of the tallest rock climbing gyms in the Southeast, operates three state-of-the-art facilities in North Carolina. After seeing consistent monthly growth at each of its three locations, TRC needed a more engaging (and mobile-friendly) web presence to accommodate its expanding community and to entice new climbers to join. To do this, we created a fully customized responsive website that captures the TRC experience and appeals to climbers of all ages and abilities.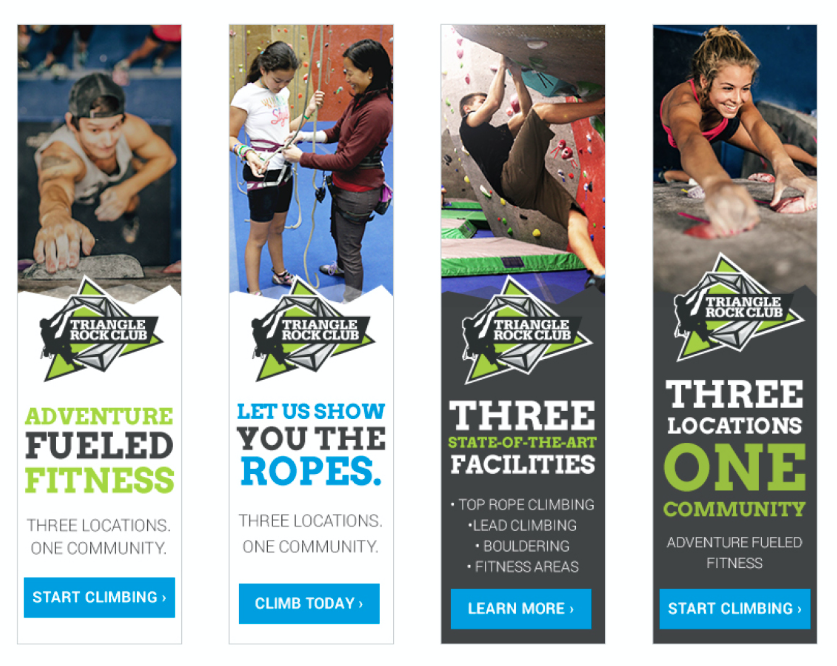 The Challenge
TRC considers itself as more in the hospitality business than the entertainment business, striving to go above and beyond for its members by offering climbing experiences that are truly life-changing. The new site had to reflect those values, helping strengthen the TRC community by showcasing the personal relationships, excellent customer service and unrivaled experiences members can expect each time they climb. With three different locations across the state, the new site needed to be very navigable for users looking to find their nearest location while still communicating their core "Three Locations, One Community" message. The new site also had to be mobile-friendly, easy-to-update and integrate with with Rock Gym Pro, a software that houses class sign-ups, event calendars and more for each individual location.
Our Solution
We created a clean, interactive design that personifies the TRC brand—dynamic, genuine and influential—and captures what it's like to be a member. Design elements include large, high-quality images and hand-drawn icons to reinforce the local, community-driven feel while highlighting key site pages. We also created an interactive feature on the homepage of the site that allows users to discover important information about TRC while virtually "climbing" up one of the walls themselves. (Fun fact: Their biggest wall is roughly as tall as a 5-story building!)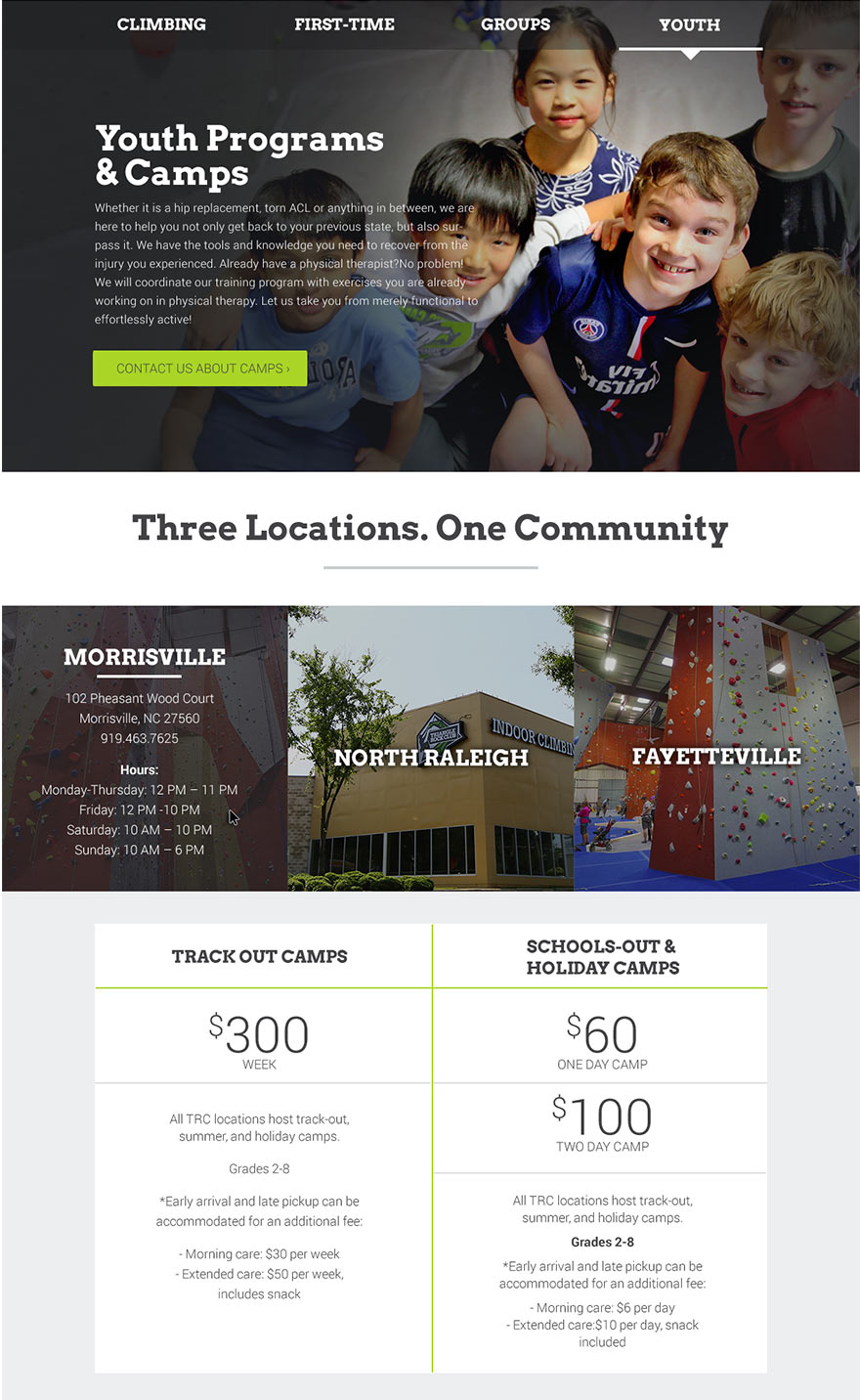 Climb On
Content throughout the site maintains a warm and friendly tone to make new visitors feel comfortable while also inspiring them to challenge themselves. A sticky navigation makes it easy for users to find what they're looking for at any time, and an Instagram feed in the footer keeps the "climber" experience (as told by current members) highly visible. And with more than 50% of site traffic coming from mobile devices, the new responsive site seamlessly scales to mobile and tablet views while preserving key content new climbers and prospective members need to convert.
Take a Look › (opens in new tab/window)